The GIST: It's the most wonderful time of the year. With just three weeks left in the regular season, it's playoff-clinching time in the NFL.
December 14, 2020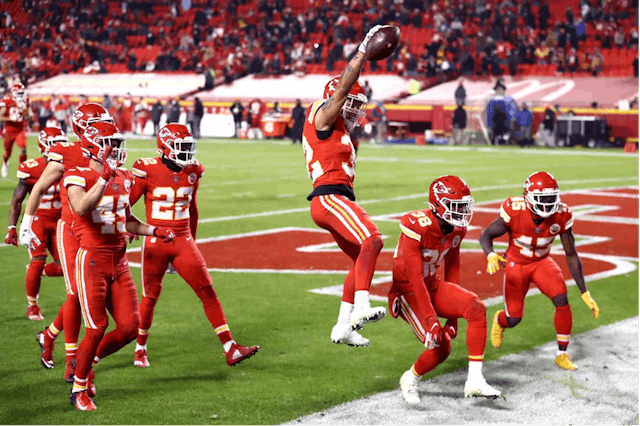 SOURCE: JAMIE SQUIRE/GETTY IMAGES
Who's in: Yesterday, the reigning Super Bowl champion Kansas City Chiefs became the first team to clinch a division title after beating the Miami Dolphins and winning the AFC West. Later in the day, the Green Bay Packers clinched the NFC North with a 31–24 win over the Detroit Lions.
Kansas City and Green Bay now join the Pittsburgh Steelers (who lost their second game in a row to the Buffalo Bills last night) and New Orleans Saints (who are still waiting for the return of quarterback Drew Brees) as the only teams to have punched their tickets to the postseason...so far.
Who's next: After last night's win, the Bills' playoff spot is within reach. A win over the Denver Broncos on Saturday (yes, Saturday) should do the trick. The Cleveland Browns, meanwhile, could end a 17-year playoff drought with a win against the Baltimore Ravens tonight and another against the NY Giants next week.
The LA Rams are close to their first taste of playoff football since Super Bowl LII (aka the Snooze Bowl) where they lost to the New England Patriots, and the Seattle Seahawks aren't far off, either. Check out the full playoff picture here.
Who's out: The still-winless New York Jets were eliminated weeks ago (shocker) and the Jacksonville Jaguars, Cincinnati Bengals and LA Chargers followed in quick succession. After yesterday's matchups, the Houston Texans and Atlanta Falcons joined them in the land of shattered dreams.