March 19, 2020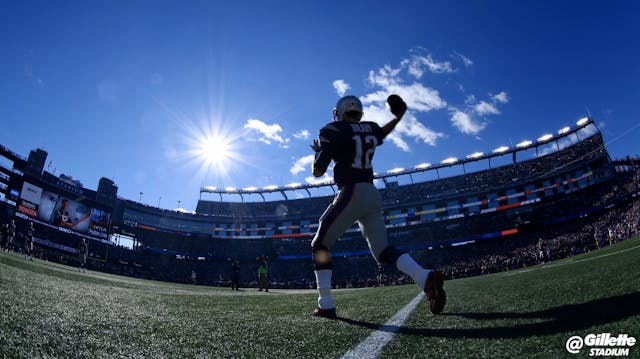 The GIST: No one is enjoying themselves less than New England Patriots fans right now. Self-isolation, no St. Paddy's parties, plus the loss of quarterback (QB) Tom Brady...it's not a good time for Pats Nation.
Quick, give me stats on Tom: Brady was a Patriot for 20 years (aka his entire football career), where he won six Super Bowls (the most of any player in NFL history). Although his contract expired at the end of the 2019–20 season, there was still a small chance that he would re-sign for one more year.
Until Tuesday, when, in a single Instagram post, the Uggs guy broke the hearts of millions, saying that his "football journey will take place elsewhere." The end of an era.
So where's he going now?: It's not yet official, but he's finalizing a contract with the Tampa Bay Buccaneers for a rumored $30M per year. Yeah, we were kind of confused by that, too. Seems a bit random, since the Bucs haven't been playoff contenders since 2007, have the worst winning percentage in NFL history and Brady, at 42, likely has only a few years in him to win one last Super Bowl.
But the Bucs have a pretty solid offensive team with wide receivers Mike Evans and Chris Godwin, and head coach Bruce Arians has a longstanding reputation as a great QB coach. Tampa is also hosting the Super Bowl next season, so it could mean home field advantage for another ring...or it could mean bad luck, as a Super Bowl host has never even made it to the Super Bowl.
This is a pretty big deal: It's a v. big deal. The struggling Patriots drafted Brady 199th in the sixth round of the 2000 Draft. And yet, somehow, this underdog became the greatest QB of all time and, with some help from head coach Bill Belichick, created a dynasty. All the best, Tommy — remember to lather up with SPF 60.
Any other NFL news?: A few other QB signings this week. Philip Rivers joined the Indianapolis Colts for a one-year, $25 million contract (wow!), Drew Brees signed a two-year extension with the New Orleans Saints, and the Jacksonville Jaguars traded 2018 Super Bowl MVP Nick Foles to the Chicago Bears for basically nothing a fourth-round draft pick.