Women's March Madness: Let me take you dancing
March 22, 2021
The GIST: Gender disparity? In the NCAA women's and men's Div I basketball tournaments? In this economy?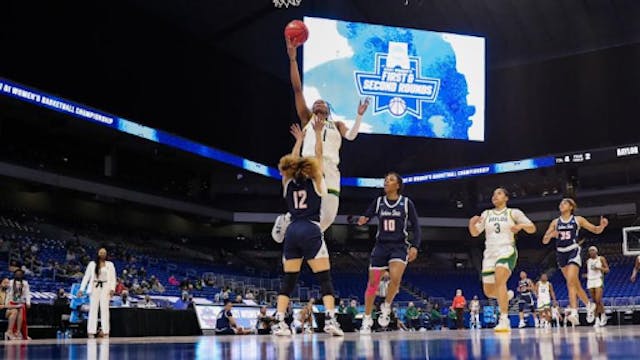 Source: Getty Images
The great divide: The sports world was fired up this weekend (and rightfully so!) after Oregon Duck Sedona Prince the very obvious behind-the-scenes differences between the men's and women's tournaments.
After and the media joined Prince's call for action, the NCAA finally took full responsibility for the unequal treatment and ".
The NCAA also vowed to do better moving forward. Thanks for doing the bare minimum!
Moving along: The women's tournament began yesterday and so far, no major upsets. , the top team in the Alamo region and the entire tournament, started their run to the championship with a score win over Utah Valley last night, and the top seeds in all three other regions — UConn, South Carolina and NC State — won as well.
Still to come: Another 16 games are set for today, including the No. 2 seeds in the Alamo, Hemisfair and Mercado regions: Louisville, Maryland and Texas A&M. And the round of 32 begins tomorrow. Check out the full schedule . Let's focus on the court now, shall we?