February 27, 2020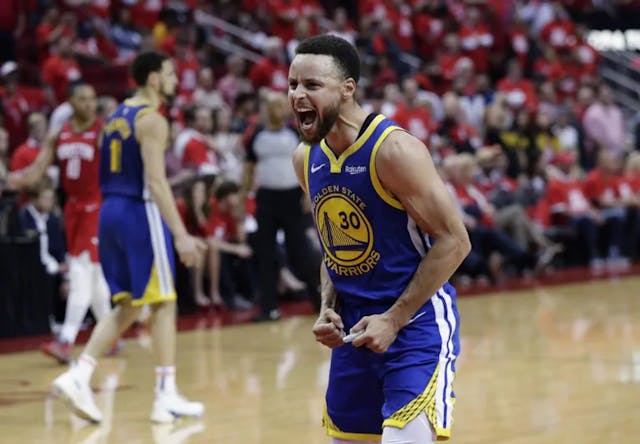 The GIST: With the All-Star Weekend behind us, we're officially in the back half of the NBA season — and to say things are really starting to heat up would be an understatement.
Like he never left: After months of rehabbing a broken left hand, Golden State Warriors star Steph Curry will return to the court on Sunday against the Washington Wizards, in his first game since October 30th. Without the popular #GirlDad or Klay Thompson (who tore his ACL in the 2019 NBA Finals), Golden State has claimed the status of worst team in the league, and Curry's return is desperately needed. And although it won't change the Warriors' postseason chances, he's a joy to watch and we're so happy to see him healthy.
Heir to the throne: The much-anticipated clash between former No. 1 overall draft picks LeBron James and 19-year-old rookie Zion Williamson lived up to all the hype and more on Tuesday. LeBron came out on fire and led the Los Angeles Lakers with a season-high 40 points on the way to a 118–109 win over the New Orleans Pelicans.
Meanwhile, Williamson bullied his way to his fifth-straight 25-point game, tied for the longest streak ever by a teenager, keeping him firmly in the Rookie of the Year race with fellow young phenom, Memphis Grizzlie Ja Morant. And it was all love between the two, with LeBron praising Zion, saying he's been "playing exceptional basketball."
Beasts in the East: We never know what to expect when the two best teams in the Eastern Conference, the Milwaukee Bucks (who somehow already secured a playoff spot) and Toronto Raptors, face off. But on Tuesday, Milwaukee put on a better show than Drake did courtside. They rallied from a 12-point deficit in the first half to beat Toronto 108–97, ending the red-hot Raptors' nine-game run at home and securing the Bucks' first win north of the border since losing in last season's Eastern finals. Sweet, sweet revenge.