NCAA: Causing a (b)racket
March 18, 2022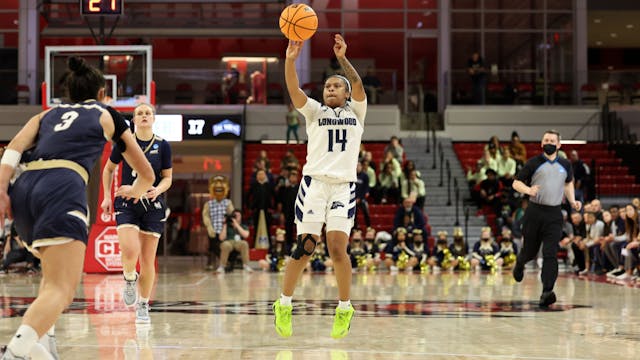 SCOTT TAETSCH/NCAA PHOTOS VIA GETTY IMAGES
The GIST: Sixteen single-elimination men's games yesterday, 16 women's and men's tilts today and a packed weekend slate to follow? What dreams are made of.
Men's: Yesterday's opening day brought a plethora of shocking upsets, including No. 15 Saint Peters taking down No. 2 Kentucky (and busting many brackets in the process), No. 12 Richmond dispatching No. 5 Iowa 67–63 and No. 12 New Mexico State beating No. 5 UConn 70–63. Hey Google, play Drake.
And to keep the music going, we'll be on upset alert for today's 4:15 p.m. ET battle between No. 6 Alabama and No. 11 Notre Dame, who are fresh off a thrilling "First Four" win. Will the luck of the Irish continue?
Women's: Meanwhile, after No. 16 Longwood and No. 11 Missouri State won last night's "First Four" tilts, the women's tourney begins in earnest today at 11:30 a.m. ET. ICYMI: Yesterday's special edition has all the deets before the fun tips off (and our GIST-exclusive women's bracket challenge closes). Game time.