July 21, 2021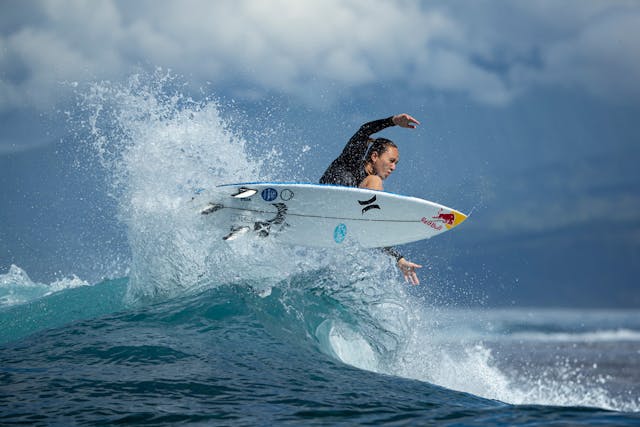 Source: Ben Thouard/Red Bull
⚙️How it works: This event will start with four-person heats (similar to track & field). Each heat competes for 20 to 35 minutes (depending on the waves), with surfers riding as many waves as they like during that span of time. Cowabunga!
A panel of five judges scores each maneuver, and the top two performers from each heat move on to round 3 while the bottom two move to round 2 for a second chance to move to the knockouts.
Scores are generated from a 10-point scale, and the match that of the International Surfing Association (ISA).
👀Who to watch: Team USA is stacked. With world No. 1 Carissa Moore and No. 6 Caroline Marks on the women's side, along with world No. 10 John John Florence (so nice they named him twice) and No. 38 Kolohe Andino (who's making his return from injury) on the men's, we're bound to bring home at least one medal.
👀Who to watch: Without any Canadians in the field, we'll be cheering for current Queen of the Waves, Carissa Moore, and her American teammate John John Florence (so nice they named him twice), and Australian power squad Stephanie Gilmore and .
⏰When to watch: