March Madness: Genius move
March 18, 2022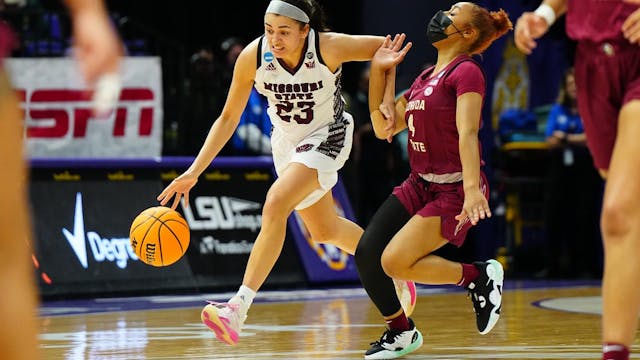 ANDREW WEVERS/NCAA PHOTOS VIA GETTY IMAGES
The GIST: Fresh off Sunday's NCAA Women's Basketball (WBB) Selection Special — and its 160% viewership increase from 2021 — ESPN is optimizing its coverage of the WBB tournament thanks to data agency Genius Sports.
The details: Genius Sports will use AI-powered tools and video augmentations to track data and build a visual library for broadcasts. For example, ESPN will be able to pull data on shot probabilities or use special effects to showcase distances to 3-pointers, all in a split second.
Zooming out: It's no secret that there's a gender data gap, and that includes the sports world. Genius Sports' commitment is helping bridge the gender gap in sports statistics, and they're (thankfully) not alone — Stathletes signed a partnership with the PHF (then the NWHL) in 2021.
And as the data gap closes, the opportunities open up. One thing we're eyeing? Sports betting — this week's projections didn't include the women's tournament, but the future looks bright.