NBA and NHL Playoffs Continue to Bring the Action
June 10, 2021
The GIST: While Lebron James continues to steal some spotlight with his number switch news, let's take a look at the teams that are actually still vying for championships in the NBA and NHL.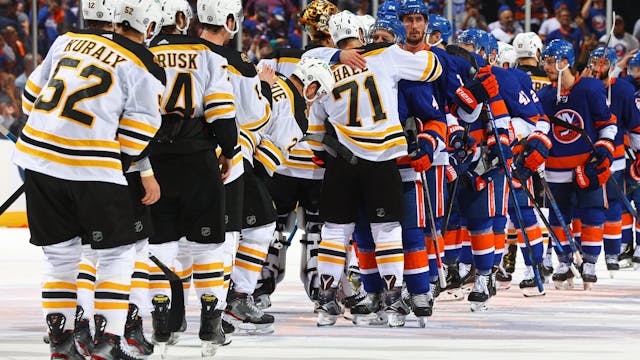 Source: NHL on NBC/Twitter
🏀NBA: The conference semifinals are heating up. In last night's only game, the Phoenix Suns doubled their lead over the Denver Nuggets with a 123–98 win in Game 2. Tonight, two series continue: the Milwaukee Bucks vs. the Brooklyn Nets (who lead 2-0, despite ) and the LA Clippers vs. Utah Jazz (who lead 1-0).
🏒NHL: The Montreal Canadiens are still waiting to find out who they'll face in the semifinals. The Habs will play the winner of the Vegas Golden Knights vs. Colorado Avalanche series, which Vegas is leading 3-2. Game 6 is tonight, and if the Avs can tie it up, then Game 7 is Saturday. Please let it happen, hockey gods.
The Tampa Bay Lightning, meanwhile, are preparing for the New York Saints Islanders, after the Isles beat the Boston Bruins 6–2 last night. That series will likely start this weekend. Bring it on.