NFL: We've seen this film before
March 21, 2022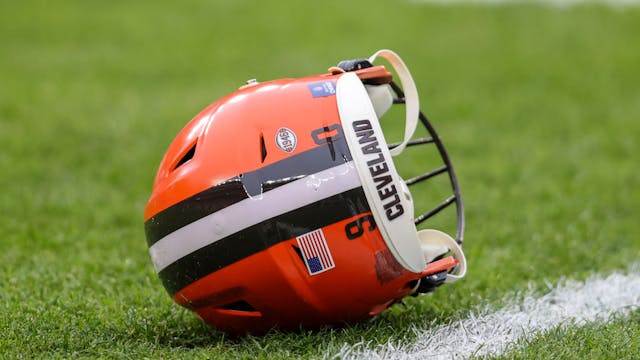 FRANK JANSKY/ICON SPORTSWIRE VIA GETTY IMAGES
The GIST: Late Friday — conveniently after most people on the East Coast had logged off for the weekend — the Cleveland Browns announced that they'd traded for former Houston Texans quarterback (QB) Deshaun Watson — who is still facing 22 civil cases of sexual assault.
The context: After missing the entirety of last season amid the ongoing suits, a grand jury declined to indict Watson on nine criminal complaints earlier this month, somehow clearing the way for teams in the NFL to make a move for the QB.
Despite claiming they wanted an "adult" at QB, the Browns overlooked the accusations against Watson, and they've already lost many fans as a result.
Perhaps that's why the organization tried to save face by releasing a statement claiming to have done a "tremendous amount of background" on Watson. Maybe actually speaking to the women who accused him would've been a good place to start.
On-field impact: Focusing on the football implications for a minute, QB Baker Mayfield (whose request to be traded was denied before the Watson deal was finalized) is expected to be on his way out of Cleveland and will be one of the most highly coveted QBs this offseason, especially in a limited talent pool.
Off-field impact: This story is of course about more than Xs and Os, it's yet another example of how the NFL and its teams turn a blind eye to star players' inexcusable off-field behavior, especially violence against women.
In a world where QB Colin Kaepernick is still informally outlawed for *checks notes* protesting racism and wide receiver Calvin Ridley received a year-long suspension for betting on games, the league's message to women is abundantly clear.