The basics
February 13, 2022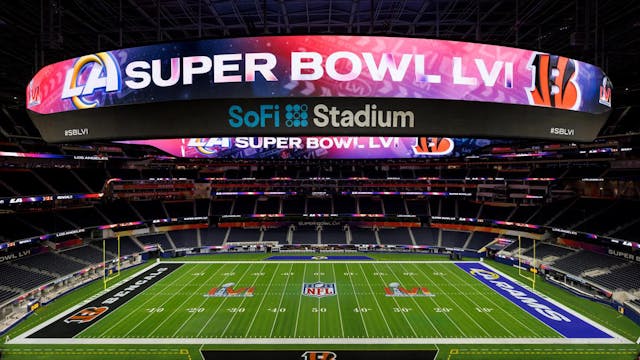 NFL UK/TWITTER
Originally known as the "AFL​​–NFL World Championship Game," the first iteration of the big show was held in 1967. Three years later, it came to be known as the Super Bowl, inspired by then–Kansas City Chiefs owner Lamar Hunt's son's "Super Ball" toy. The more you know.
With well over 100 million viewers around the world tuning in, the Super Bowl has grown into a sports (and cultural) tradition unlike any other. Now — like the city of Cincinnati's public school system has already done — we're just waiting for the day after the game to be declared a holiday.
As for LA, they'll be the second city in NFL history to host a home Super Bowl (the Tampa Bay Buccaneers won at home last year), with tonight's 6:30 p.m. ET contest kicking off from the biggest football venue ever created: SoFi Stadium. There's no place like home, right?