The GIST's Quick Hits - CA (March 29, 2021)
March 29, 2021
Lewis Hamilton, NHL, Piper Gilles and Paul Poirier, and Canadien Men's Soccer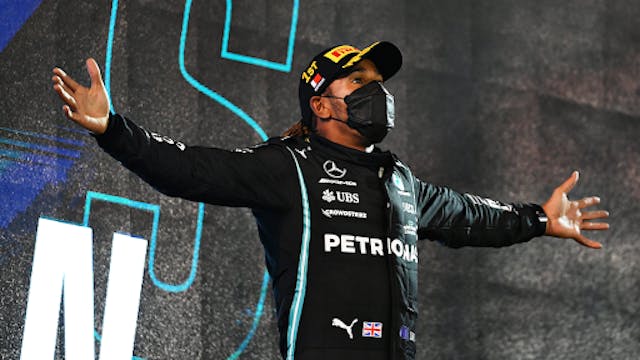 Source: Formula One/Twitter
🏎Formula One: Lewis Hamilton is back on top...just as we expected. The reigning F1 world champ held off a pushy Max Verstappen to open the season with a win at the Bahrain Grand Prix yesterday.
🏒NHL: The Montreal Canadiens are back. After some COVID-19 protocol hiccups, they'll get back to playing tomorrow night against the Edmonton Oilers before a two-game spread against the Ottawa Senators. But newest Hab won't take to the ice just yet though, because — surprise, surprise — .
⛸Figure skating: left us in good hands. Canadian ice dancing pair won the bronze medal in this weekend's ISU World Figure Skating Championships, marking the pair's first ever World's podium finish.
⚽️Soccer: Yesterday wasn't a great day for Canadian men's soccer. Canada's under-23 team played against Mexico in an Olympic qualifier, where they sadly (but expectedly) lost their last chance at an Olympic berth.
Canada's senior team was also set to play in a FIFA World Cup qualifier yesterday, but the match was rescheduled for today at 6 p.m. ET after their opponents, the Cayman Islands, had some .