The GIST: With the CFL's regular season coming to a close last Saturday, you know what time it is: playoffs! After just three weeks of single-elimination games, the Grey Cup (featuring a halftime show from local band, The Arkells) will be hoisted in Hamilton on December 12th.
November 24, 2021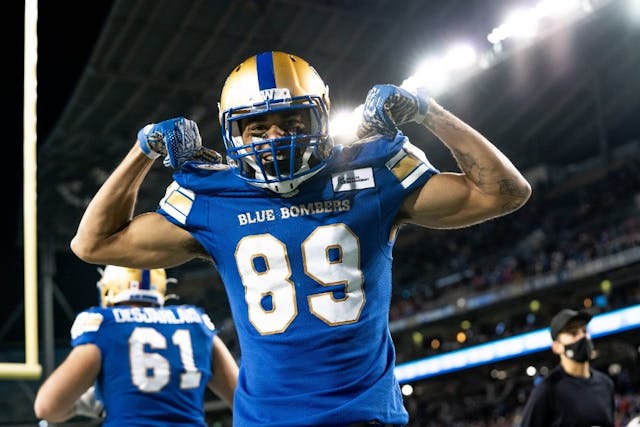 SOURCE: BLUE BOMBERS/TWITTER
How it works: Six of the league's nine teams — three from each division (East and West) — make the postseason. The top team in each division receives a bye to the division finals, while the second and third place teams face off in the division semifinals (aka the first round).
The top contender: On paper, the Winnipeg Blue Bombers are this year's favorites, as they finished top of the West with an 11-3 record and have arguably the best quarterback in the league in Zac Collaros.
The dark horse: However, don't count the tenacious Hamilton Tiger-Cats out — the finals will be played in their home city, and they have the league's Most Outstanding Player and Most Outstanding Defensive Player in linebacker Simoni Lawrence. Defense wins championships, right?
Thirsty for more? Catch the first round of playoffs this Sunday beginning at 1 p.m. ET.