🎓

NIL: We are the champions

March 18, 2022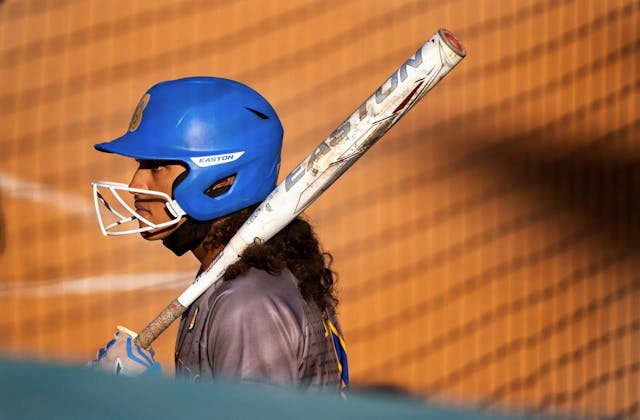 GINA FERAZZI/LOS ANGELES TIMES VIA GETTY IMAGES
The GIST: Sportswear company Champion is getting in the name, image and likeness (NIL) game with a special guest — rapper Saweetie, the company's first-ever "Global Culture Consultant."
The details: The 12 athletes of the inaugural "Champion Circle" — including UCLA softball star Maya Brady and Ohio State hurdler Morgan Lewis — signed a two-year NIL deal with Champion. Each brand ambassador will also be mentored by sports, entertainment, media and marketing executives.
The group joined Saweetie in a photoshoot and the rapper dropped news of the sponsorship on her 13.1 million Instagram followers. Casual.
Zooming out: Female athletes continue to cash in on NIL, which is arguably providing a more balanced marketplace for athletes to turn earned promotion into profits. Champion's campaign goes one step further — working with Saweetie maximizes these athletes' exposure.
The campaign is a multi-layered example of values-based marketing. Champion is not just investing in female athletes, but also endorsing a high-profile BIPOC female rapper.
🎓

March Madness: Work in progress

March 16, 2022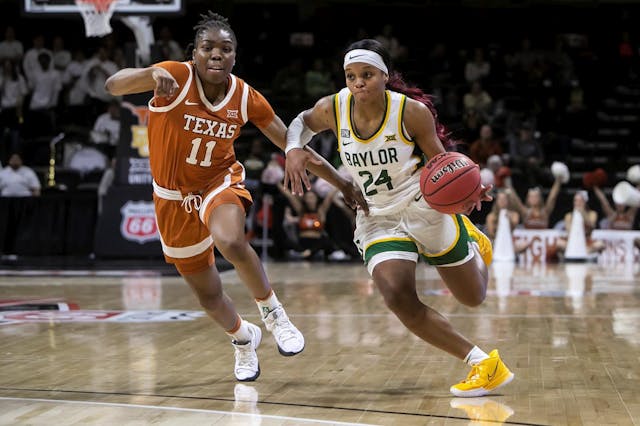 NICK TRE. SMITH/ICON SPORTSWIRE VIA GETTY IMAGES
The GIST: With more teams, sponsors and viewers than ever before, this year's NCAA women's basketball (WBB) tournament is poised to be the biggest yet. However, amidst the growing opportunities (for athletes and brands alike) remains a lingering question — has the NCAA done enough?
The criticism: In a letter to NCAA president Mark Emmerton on Tuesday, three U.S. congresswomen — Carolyn Maloney, Jackie Speier and Mikie Sherrill — accused the NCAA of making "inadequate progress" in the women's game. Mic drop.
The criticisms focused on the NCAA's problematic leadership structure, including the lack of commitment to hiring a chief business officer to oversee marketing, branding and media relationships for the championships.
The congresswomen also called out the need to change the chain-of-command. Currently, the WBB senior vice president (SVP) must report to the men's basketball SVP, rather than directly to the NCAA president. *side eye*
The receipts: An independent review commissioned by the NCAA last year found that the body significantly undervalues the women's tournament. Broadcast rights were last sold in 2011 to ESPN in a bundle with 28 other championships for $500 million, even though the tourney could command $81 million to $112 million per year alone when the current deal expires in 2024.
The growth: WBB fandom, quite simply, is climbing. Last year's championship was the most-watched since 2014, averaging four million viewers. That growth continued into this season — the Big Ten Network broke its record for WBB viewership when 268K tuned into Iowa's conference semifinal win over Nebraska.
According to SponsorPulse*, more than 39 million U.S. women (or 23.3% of the female population) engage with March Madness annually, and 7.8 million say they have a growing interest in the tournament.
The opportunity: The NCAA's support of the game pales in comparison to brands, who have pounced on name, image and likeness (NIL) opportunities. Women's basketball earns 18.5% of NIL compensation, second only to football.
*P.S. SponsorPulse is a launch partner for The GIST Sports Biz
🎓

NCAA: (Some) closing of the gender gap

March 07, 2022
CARMEN MANDATO/GETTY IMAGES
🎓

NIL: Balancing the scales

February 28, 2022
M. ANTHONY NESMITH/ICON SPORTSWIRE VIA GETTY IMAGES
The GIST: The NCAA name, image and likeness (NIL) era is banking some very real profits for female athletes. Eight months in, reports show serious brand interest in endorsing female athletes and a start to bridging the decades-long marketing gap in college sports.
The numbers: As of January, women's basketball accounted for 27.3% of NIL compensation — second only to football (47.1%) and surpassing men's basketball (!!!). Women's volleyball ranked fourth at 2.4%.
Football and men's basketball lead in average compensation for Instagram and Twitter posts, but women's basketball is incredibly close for Instagram stories. Average compensation for women's basketball is $386, only $3 behind football.
Zooming out: Though the gender gap remains, the NIL market is creating space for female athletes to make meaningful money. Morning Brew recently outlined how NIL allows athletes to capitalize on self-made social media, making them perfect influencers for both small, local brands and massive, national conglomerates.