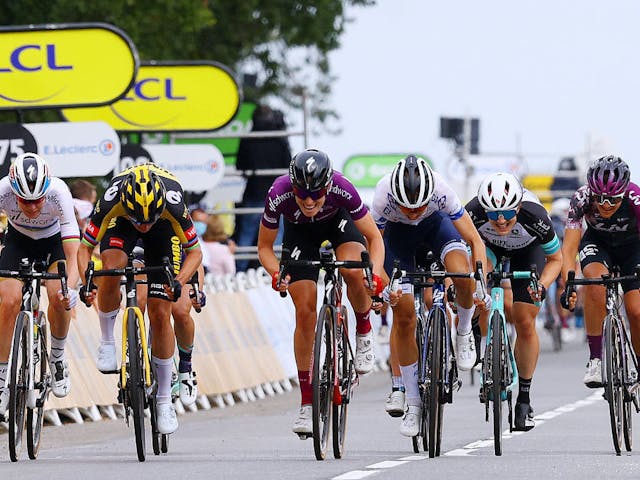 Ep #193: Clip in: A Tour de France Femme Preview
July 21, 2022
At long last, the first official women's Tour de France begins this Sunday. So, today's episode of The GIST of It has everything you need to know about the historic inaugural occasion.
Co-hosts Ellen Hyslop and Steph Rotz kick things off with a brief history of women's cycling, including a discussion of the bike's pivotal role in the women's rights movement. Sports and feminism? You love to see it.
Then after the break, El and Steph dive into the details of the 2022 Tour de France Femme. From the course to how the scoring works to the top cyclists to watch — they have you covered.
Continue Listening