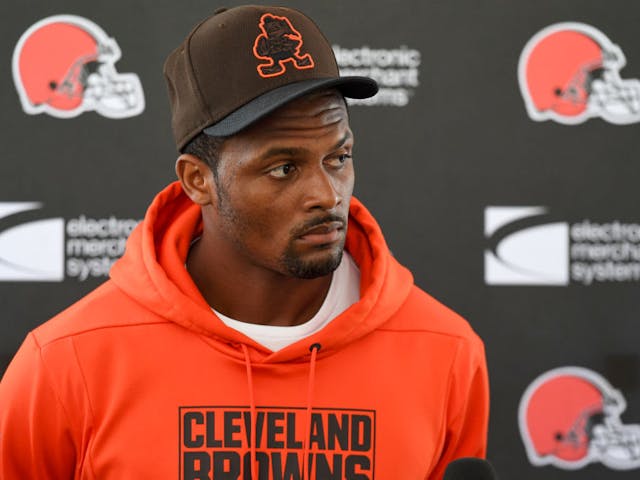 Ep #196: The long-awaited and infuriating Deshaun Watson decision
August 02, 2022
New month, same The GIST of It podcast. On today's episode, co-hosts Ellen Hyslop and Steph Rotz react to and break down yesterday's disappointing but not at all surprising news that, despite facing at least 22 sexual assault allegations, Cleveland Browns quarterback Deshaun Watson will only serve a six-game suspension. Absolutely ridiculous.
Then, stop us if you've heard this one before, but it's time for another WTF because North Carolina Courage defender Jaelene Daniels missed Friday's game after refusing to wear the team's Pride jersey…and it wasn't the first time this has happened. Wish we were kidding.
Content warning: Today's episode includes mention of sexual assault. Please take care while listening.
Continue Listening