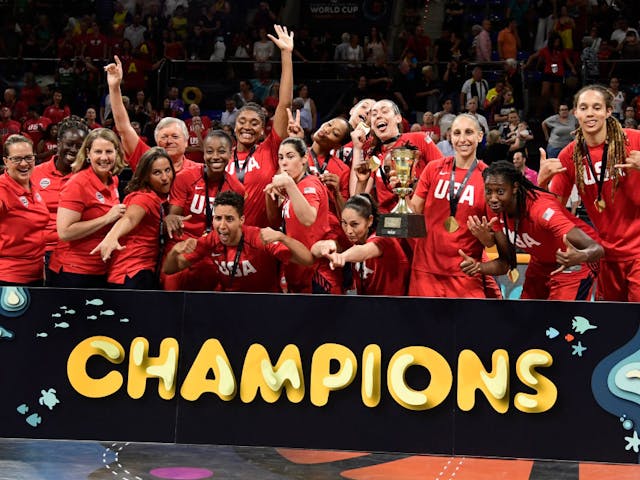 Ep #210: Bad news/good news: Sarver's statement, a WTF NHL contract and women's world championships begin
September 22, 2022
It's fall, y'all! To celebrate, cozy up with another episode of The GIST of It. On today's quick hits edition, co-hosts Ellen Hyslop and Steph Rotz start things off with a welcome update to the controversy surrounding Phoenix Mercury and Suns owner Robert Sarver, which they discussed on Tuesday's episode. The embattled owner announced yesterday that he's begun the process to sell both teams.
Then it's time for yet another WTF moment, this one from the NHL. The Edmonton Oilers signed former Vancouver Canucks winger Jake Virtanen to a tryout contract on Monday, just two months after he was found "not guilty" in a criminal sexual assault trial. It's sadly the same ol', same ol' in the hockey world.*
But there is some good news to celebrate in women's sports, of course. El and Steph close out the pod with a preview of the currently underway FIBA Women's Basketball World Cup and upcoming FIVB Volleyball Women's World Championship. Can ya dig it?
Continue Listening