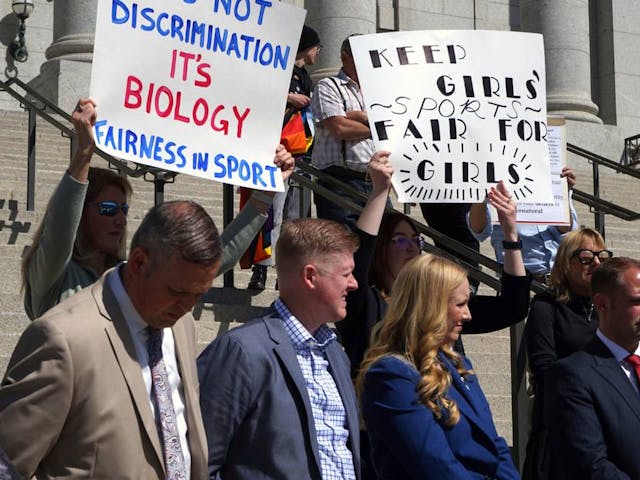 Ep #202: Utah protects trans kids while the Atlanta Braves strike out
August 23, 2022
On today's episode of The GIST of It, co-hosts Ellen Hyslop and Steph Rotz have one up and one down from the sports world. Starting with the good news, El and Steph discuss a rare win for trans kids in sports after a Utah judge reversed the state's law banning trans girls from participating.
Then it's time for the down, and this one's coming from the baseball diamond. Atlanta Braves outfielder Marcell Ozuna was arrested on DUI charges on Friday…then started in Sunday's game. Wish we were kidding. El and Steph dive into this latest example of ignoring off-field issues in favor of on-field success.
Thank you to Sonos for sponsoring today's podcast! With crisp sound and a sleek aesthetic, Sonos' Ray soundbar is the perfect way to upgrade your home listening experience. Check out Sonos' full line of speakers and soundbars at sonos.com.
Continue Listening