As the host of Rogers Hometown Hockey, Sportsnet broadcaster takes viewers from their couches and into local hockey arenas across Canada. Slone recently partnered with the , an initiative to help kids aged five-17 across Canada get back to the games they love to play.
"There are so many lessons to be learned about working together and cooperation and humility and success and failure," Slone said regarding the powerful impact of being part of a team.
If drafted to Team Rogers, kids receive $150 towards league fees and learn those crucial life lessons alongside like 2019 U.S. Open champion , Edmonton Oilers forward , and Toronto Blue Jays shortstop . What more could you ask for?!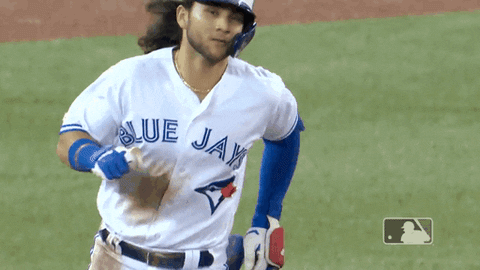 Source: MLB Giphy
The GIST had the opportunity to chat with Slone about the transformative power of youth sports, empowering women in sports, changing hockey culture and much more. Let's dive in!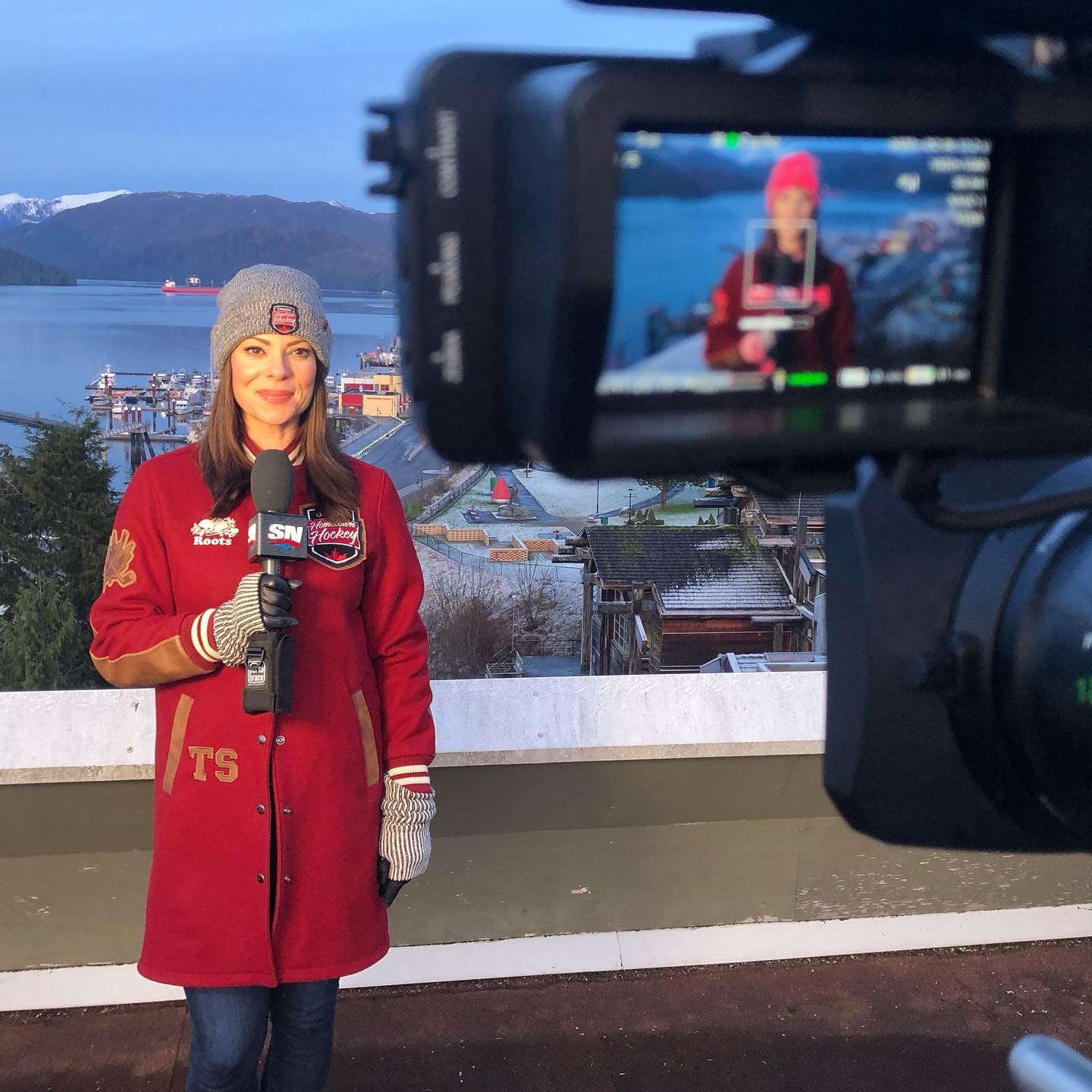 Source: Tara Slone/Facebook
First, some brief background on Tara's career. She followed a nontraditional path to sports journalism, beginning as a rock singer with the band Joydrop ( still slaps) before ultimately joining the Sportsnet broadcasting team. Although singing was her first calling, she's always been a big sports fan and an advocate for women in sports. What can't she do?
In addition to hosting Rogers Hometown Hockey, Slone recently began hosting a show on Sportsnet called with the goal of amplifying coverage of women in sports and empowering women. Obsessed.
In our interview, Slone discussed the groundbreaking potential inherent in offering this type of coverage.
"I'm getting notes back from parents and kids saying thank you," she said. "Even if it just helps one person see their dreams, it's done its job."
Underscoring the importance of supporting and amplifying women in sports, Slone also spoke on the topic of supporting and hiring female journalists ().
"I do think there has to be a level of intentionality," she said. "If you don't have representation from the top down, then these stories aren't going to come to light, or they're not going to come to light in the right way."
In other words, representation matters.
Slone touched further on the impact playing sports can have on young kids, especially girls.
"There's a huge correlation between kids and women who play sports and women who go on to very successful corporate careers," she said. "You just can't go wrong when you're part of a team."
Another benefit of being part of a team is that unmatched feeling of knowing you'll always have people in your corner. Rogers knows how crucial that sense of community is for young kids. That's why the is offering the financial and mentorship support necessary to help kids get back to the games they love to play. Talk about a win-win.
Slone highlighted the incredible sense of community that runs so deep in sports with some heartwarming examples she's witnessed first hand while reporting stories for Rogers Hometown Hockey.
"Arenas really are like churches," she said. "These are the places where people can congregate and they are places where communities can celebrate and mourn...there's support there."
In addition to providing this space of community support, sports also offer kids an essential place to release their energy and simply have some fun.
"When it comes to mental health, as much as kids can get out there and play...whatever joy can be garnered from playing with peers and enjoying the great outdoors or an ice rink, whatever it is, it's super important," Slone said. Yes to all of this!
The aims to help kids safely return to that joy and community. Joining a community led by stars like tennis player and Edmonton Oiler ? Sign us up!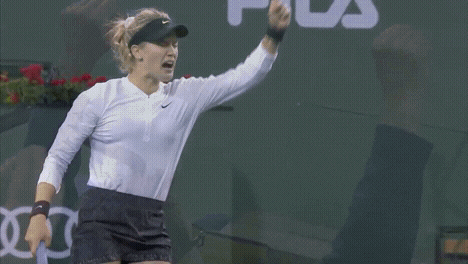 Source: WTA Giphy
What's more, young Team Rogers draftees will benefit greatly from the mentorship offered by inspiring leaders in their sport. With a message that's applicable to all sports, Slone reminds us that changing the (sadly still prevalent) detrimental aspects of hockey culture will only be possible if that change begins at a young age.
"We all just have to do our part no matter where we are," she said. "At the grassroots level...make sure that your situation is healthy and good and inclusive. And if you have a voice, use it."
Preach! Empower the next generation and help the kiddo in your life find their voice by for them to join Team Rogers. Hockey applications are live and accepting registrants through February 12th, while baseball and tennis applications open on February 13th.
Listen to our full interview with Slone here and be sure to check out the game-changing . By investing in youth sports and giving kids the tools to succeed, we can inspire the next generation of young stars, both on and off the field of play.