Having a mentor can make a huge difference in a child's (or adult's) life. Having a mentor that's one of your favourite professional athletes? That's what dreams are made of!
With an incredible All-Star lineup of pro mentors including 2019 U.S. Open champion and Edmonton Oiler , the is making that dream possible for 3,500 Canadian kiddos.
That's right, 3,500 kids aged 5-17 across Canada will receive $150 towards league fees and access to these superstars. Wish we could sign up, TBH.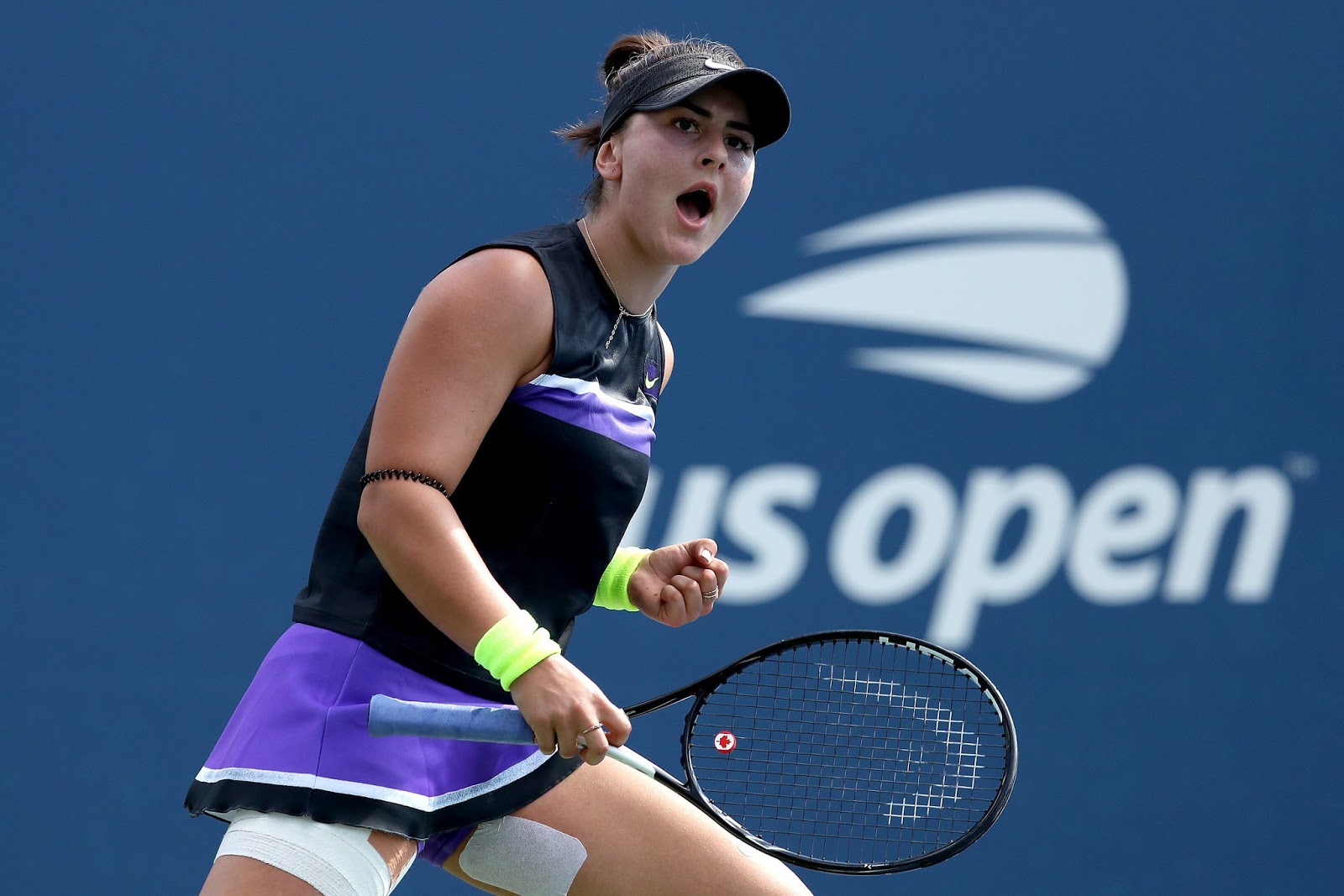 Source: Mike Stobe/Getty Images
While learning from these pros will no doubt be an incredible opportunity for young athletes, what often goes understated is the impact mentorship can have on the mentor themselves. Toronto Maple Leafs captain shared how proud he is to be affiliated with the Team Rogers Community Draft, especially given the challenging times we're all experiencing.
"The pandemic has obviously taken a toll on many areas, and especially children and in sport," Tavares said. "We know what sport can do for ourselves, for our communities...just how uplifting it is and how important it is for everyone's well-being." We couldn't agree more!
Figuring out how to train during the pandemic actually took Tavares back to his early hockey days. When asked how he maintained his fitness during the lockdown, Tavares said, "I just tried to be outside as much as I can. I think there's so much benefit to that and it reminds me of when I was a youngster, playing in the driveway or on the road."
Rogers knows how crucial it is to help kids safely return to sports, and Tavares knows firsthand how important hockey is to Canadians. He's hopeful about the role the Team Rogers Community Draft will play in bringing us back to the games we love.
"I think this initiative can really help get everyone back to playing whatever sport they are able to do."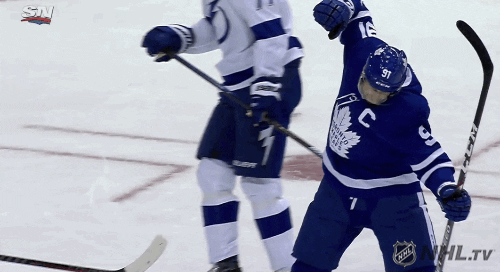 Source: NHL Giphy
In addition to the 3,500 kids selected through the Community Draft, the NHL has partnered with Rogers to select additional winners to join Team Rogers with a focus on BIPOC youth. Representation matters!
"I really admire the NHL for sort of putting their money where their mouths are in terms of their diversity and inclusion efforts," Sportsnet host said of the NHL stepping up to the plate ice. "This is huge."
The importance of sport, especially for groups historically excluded from these spaces, cannot be overstated.
"For some kids, it's going to be the only place they can find a safe space," Slone continued. "Sometimes their families are not that and school doesn't feel that way."
Tavares echoed Slone's sentiment regarding the importance of prioritizing diversity and inclusion efforts in the sport, and how these efforts can ultimately shape hockey culture.
"I think it's extremely important, just for the growth of our game and for society," Tavares said of the NHL's commitment. "We want to make our game as inclusive as it possibly can be."
When asked about his favourite memories from playing hockey at a young age, Tavares reminisced about the small moments that shaped his love for the game.
"Being on the ice, feeling the cold air on your skin as you're skating around," Tavares said. "All of the little things. Just shooting the puck and hearing the ice whether you're stick-handling or shooting or skating, all of those little nuances."
Another incredible gift of playing sports from a young age is the friends and bonds made along the way. Tavares and Vancouver Canucks captain fondly remember the friendships and memories associated with their younger playing days.
Horvat even still keeps in touch with friends from his Peewee hockey days.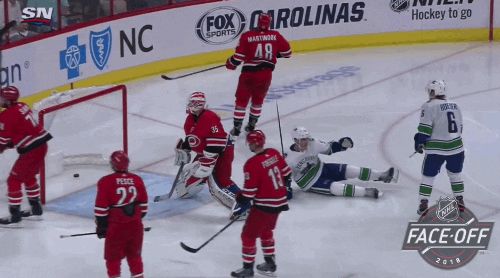 Source: NHL Giphy
"That's how I met so many of my friends that I still keep in contact with to this day, playing sports and playing hockey," Horvat said. "You meet so many new faces and go to so many new places– it's just a great way to meet people and grow as a person."
Horvat also offered up some words of wisdom for young athletes aspiring to be in his shoes, er, skates some day.
"I know it's going to sound cliché, but I think the biggest thing is to have fun and enjoy it," he said. "Eventually your hard work and skill is going to take over for itself, but the most important part is just embracing it. Love being at the rink, or whatever sport you're doing."
"You keep working as hard as you do and you want to get to the next level, eventually it's going to come."
Great advice, and just a glimpse into the mentorship kids drafted to Team Rogers will have the chance to experience.
Wondering how you can sign up your kid for this incredible opportunity? Click to apply for the hockey draft (ending February 12th) or to receive a notification when the baseball and tennis applications go live. We can't wait to see how the draftees and their athlete mentors grow.