From how we work to how we play sports, we can all agree that a lot has changed this year. Rogers knows how important it is to help kids safely return to the games they love, so they created the , an initiative which pairs youth athletes with pro athlete mentors and awards parents $150 towards league registration fees. Take that, 2020!
We had a chance to chat with three-time NHL All-Star and 2018 league MVP, Buffalo Sabres left winger , about how his 2020 has been, the adjustments he's made this year (hint: it involves a puppy!) and his hopes for the future.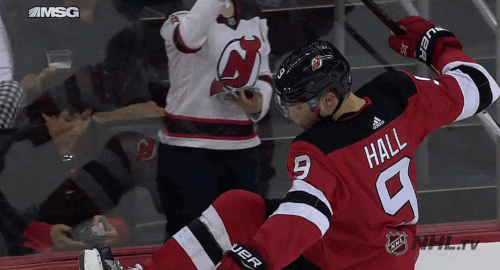 Source: NHL Giphy
As an NHLer, the biggest change for Hall came with the creation of the in Edmonton. And while "normal" is hard to come by in 2020, Hall sees the bubble as a success.
"I think the NHL did a pretty good job making it kind of feel like home and giving us a bit of normalcy," he said.
Even prior to 2020, Hall was no stranger to change, as he's been a member of three different teams in the span of 12 months. "It's been a lot. I'm not going to lie," Hall said of dealing with the transitions between teams.
"Life throws you curveballs sometimes. Really, it's how you deal with them that shapes you. And I'm doing my best to look to a positive future, hopefully with the Buffalo Sabres, for a long time."
Such a great mindset. Having experienced so much change, Hall also offered some insight into how he deals with all of life's ups and downs.
"Honestly, what saves me is working out and playing hockey," he said. "If I didn't have workouts and the mindset to try and stay fit, I don't know what I would do."
Just like Hall, Rogers knows how important playing sports is for mental health. The offers the resources to help kids bring sports back into their routines, with a community of pro athlete mentors (like Hall himself, and others including Edmonton Oiler and 2019 U.S. Open Champion ) supporting them along the way.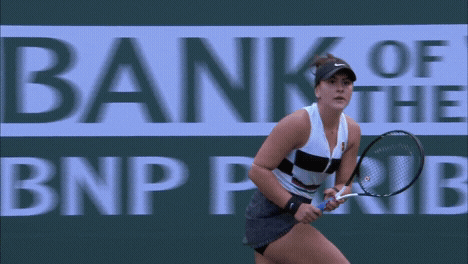 Source: WTA Giphy
In addition to maintaining his workout routine, Hall also found comfort in a new quarantine companion: his puppy!
"It takes up a lot of your time and honestly makes you forget about some of the challenges that you're facing in everyday life...I'm not saying to go get a puppy, but stepping outside your comfort zone will hopefully help."
Great advice, and for the record, we fully support any decision involving puppies.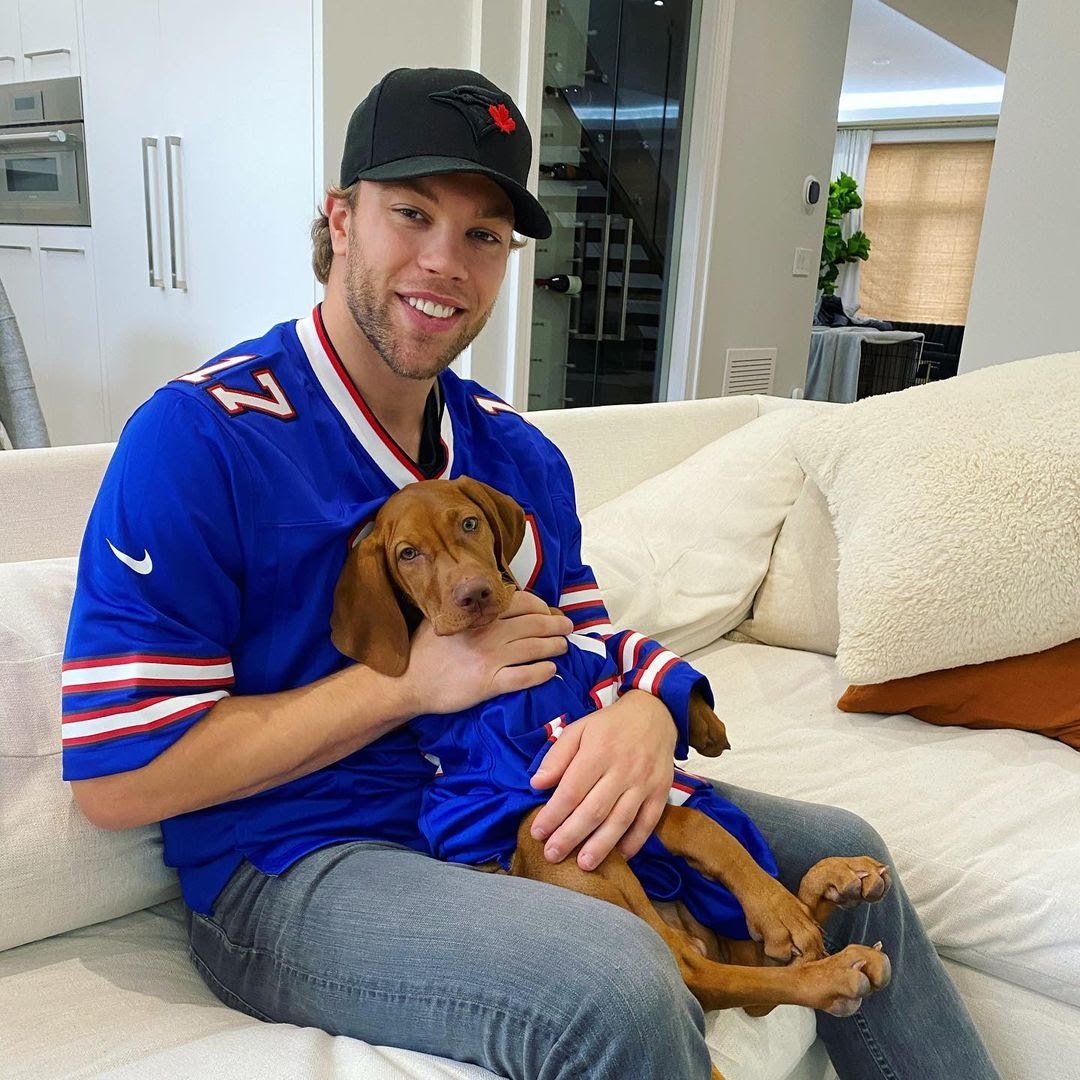 Source: Taylor Hall/Instagram
On a more serious note, Hall also opened up about the conversations he's had with his teammates regarding changing hockey culture.
"White males need to have the most important conversations about this. I think we're probably the demographic that needs the most amount of change," he said. Preach, Taylor!
"When we were in the bubble, we talked about it a lot," he continued. "We talked about Black Lives Matter. We talked about the importance of women's sports."
And Hall knows that changing hockey culture will only benefit the game moving forward. "If we can get this sport to be more than just the North American and European sport, that's the future of our game."
With some help from the NHL, the Team Rogers Community Draft will also be part of that change. The NHL is teaming up with Rogers to choose BIPOC youth from across Canada to join the 3,500 kids selected to join Team Rogers. Level that playing field ice!
When asked his favourite thing about hockey, Hall brought it back to his teammates and the fans.
"Being around the guys is probably the coolest thing," he said. "And playing in the bubble without fans, I think it gave me a new appreciation for how cool it is to do what we do, to go into Montreal and see that packed arena and score a goal and hear the crowd go absolutely silent."
Chills.
Check out our full interview with Hall . And be sure to sign up the young athlete in your life for the . Together we can overcome the challenges of 2020 and get back to the sports we love, while inspiring change along the way.