Motherhood in sports
May 08, 2022
🎾 Queen Serena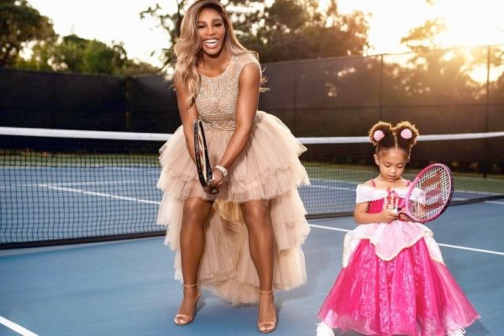 SOURCE: SERENA WILLIAMS/INSTAGRAM
When it comes to moms changing the game, we have to start with tennis legend Serena Williams. After winning the 2017 Australian Open while eight weeks pregnant (imagine?), Serena faced life-threatening health complications soon after the birth of her daughter, Alexis Olympia Ohanian, Jr., in September 2017.
Williams also led the way on the court. Prior to taking maternity leave in April 2017, she was ranked No. 1 in the world. But upon returning to competition in early 2018, the WTA ranked Williams No. 453. Sorry, WTF?
Luckily, Serena speaking out about her situation prompted change. Now, if a player takes a leave of absence due to pregnancy, injury or illness, their ranking freezes, and that "special ranking" can be used to gain entry into tournaments upon return.
And that's not even mentioning Serena's other jobs. Take, for example, her partnership with Nike, which is so influential that the brand is naming the largest office building on its Oregon campus after her. The Serena Williams Building is one million square feet — maybe big enough to house all her trophies.
Also, her venture capital firm — Serena Ventures — raised $111 million in its first fund this March, bolstering its vision of investing in women and BIPOC founders. Whatever Serena Williams does, it's an ace.
👟 One step forward…another three steps forward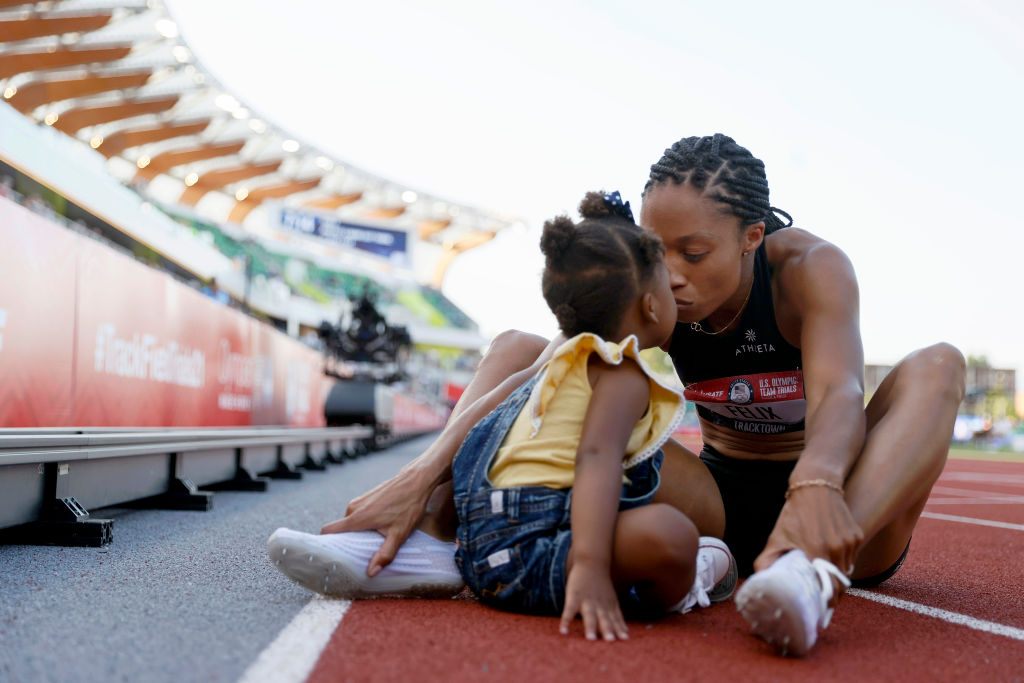 SOURCE: STEPH CHAMBERS/GETTY IMAGES
Allyson Felix — the most decorated U.S. track athlete in Olympic history — is returning for a victory lap. In April, Felix announced that this season would be her last, declaring, "This season I'm running for women. I'm running for a better future for my daughter. I'm running for you." *wipes tear*
As powerful as Felix's words are, they're also not surprising given her track record. Back in 2019, Felix spoke out against how then-sponsor Nike had planned to reduce her salary during her pregnancy. Thanks to her activism, Nike eventually changed its tune and enacted a new maternity policy that same year.
Felix particularly advocated on behalf of Black mothers, even testifying before U.S. Congress in May 2019 on the health and mortality crisis that disproportionately affects Black women.
And, just like her signature kick, Felix has only picked up speed since then. After leaving Nike, she partnered with her new sponsor, Athleta, and the Women's Sports Foundation to establish a grant that helps Olympians and Paralympians pay for child care–related expenses.
Plus, just this April, Felix announced that her own brand, Saysh, was implementing a maternity return policy that gives free, new shoes to customers whose shoe sizes change due to pregnancy. It's in the details.
👏 Who's led the charge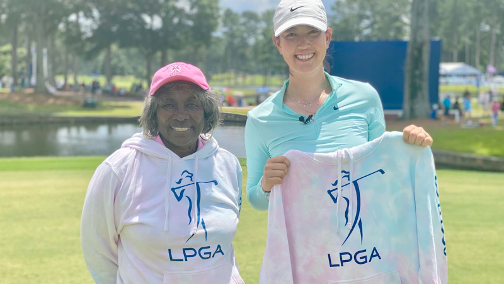 SOURCE: LPGA.COM
As inspiring as it is to witness Williams' and Felix's advocacy, the fight for maternal protection shouldn't rest on individuals. Structural support is essential — and two organizations in particular understand the assignment.
🏀 WNBA: The W leads the way (of course) when it comes to maternity leave, but even their progress is only recent. Storytime: In 2018, WNBA star Skylar Diggins-Smith played while pregnant and "didn't tell a soul." And Diggins-Smith didn't just play: she averaged 17.9 points per game for the Dallas Wings and was named an All-Star. What can't moms do?
Part of the reason Diggins-Smith kept her pregnancy a secret is that under the WNBA's old collective bargaining agreement (CBA), players were only guaranteed half of their (already small) salary on mat leave.
Luckily, the league made history with their new CBA in 2020, which includes fully paid maternity leave, guaranteed two-bedroom apartments for players with a child under 13 and a $5,000 annual child care stipend. Oh, baby!
⛳ LPGA: Prior to 2019, any player who left the tour for maternity leave could not play more than 10 events during their leave year. But, because women can make their own decisions (a novel concept!), players who have taken leave are now allowed to compete in an unlimited number of tourneys.
Stacy Lewis and her sponsor KPMG deserve an extra round of applause, too. When Lewis announced her pregnancy in 2018, KPMG stepped up to pay the full value of her contract, regardless of the number of events she competed in. More of this, please.
👏 Onwards and upwards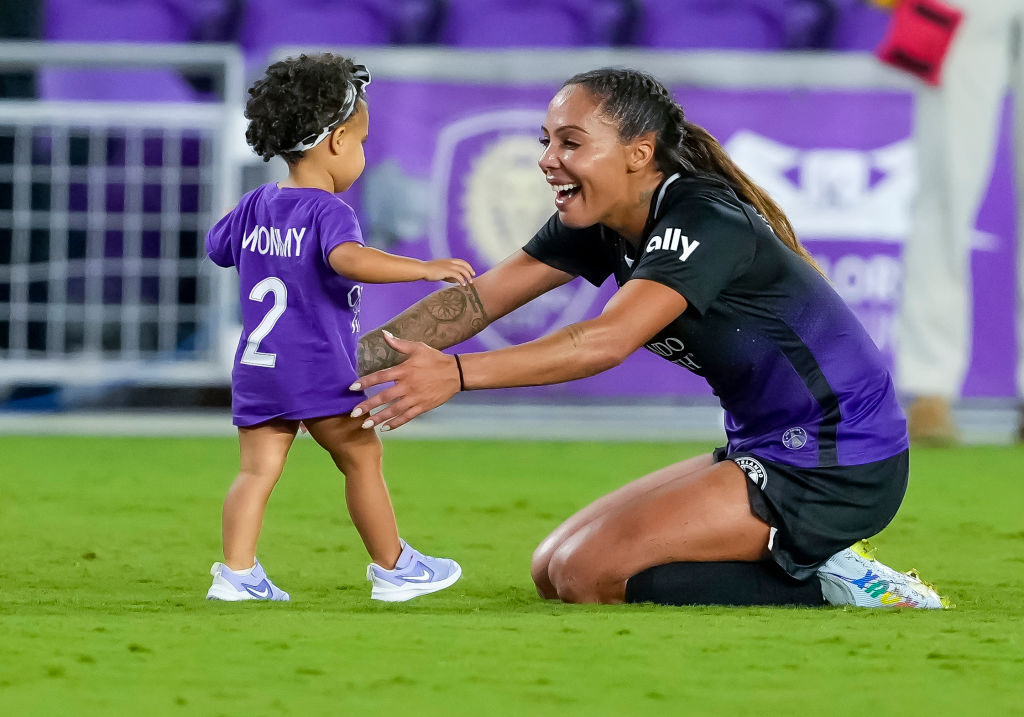 SOURCE: ANDREW BERSHAW/ICON SPORTSWIRE VIA GETTY IMAGES
Thanks to those aforementioned examples, more leagues are ensuring maternity protection, with lots of progress made in the last 12 months.
⚽ Soccer: The NWSL Players Association added to the "maternity rights" win column after ratifying the league's first-ever CBA in February. Before the CBA, the league had "no maternity leave worked into the current compensation guidelines," instead handling matters on a case-by-case basis.
But thanks to the NWSLPA's determination, the new CBA guarantees players eight weeks of fully paid parental leave, whether for birth or adoption.
Meanwhile, across the pond, England's Football Association and Professional Footballers' Association reached a landmark agreement that vastly improved maternity rights for Women's Super League and Championship players.
🏒 Hockey: In 2017, the U.S. women's hockey team announced they would boycott the 2017 IIHF World Championships unless USA Hockey made significant progress to secure fair pay and increased support for the women. Among the women's list of demands was maternity and child care.
From the beginning of the protest, USA Hockey said it would field a team with or without the current members. But filling a roster proved difficult, as alternates — including high schoolers — turned down invitations in a show of solidarity.
Three days before the start of the tournament, the women's team agreed to a four-year deal with USA Hockey. Though financial details weren't publicly disclosed, it reportedly guaranteed increased wages and the formation of a women's hockey advisory group.
With their labor victory in hand, the U.S. women competed in the IIHF World Championships. And yes — they won.
🤝 Eyes on the prize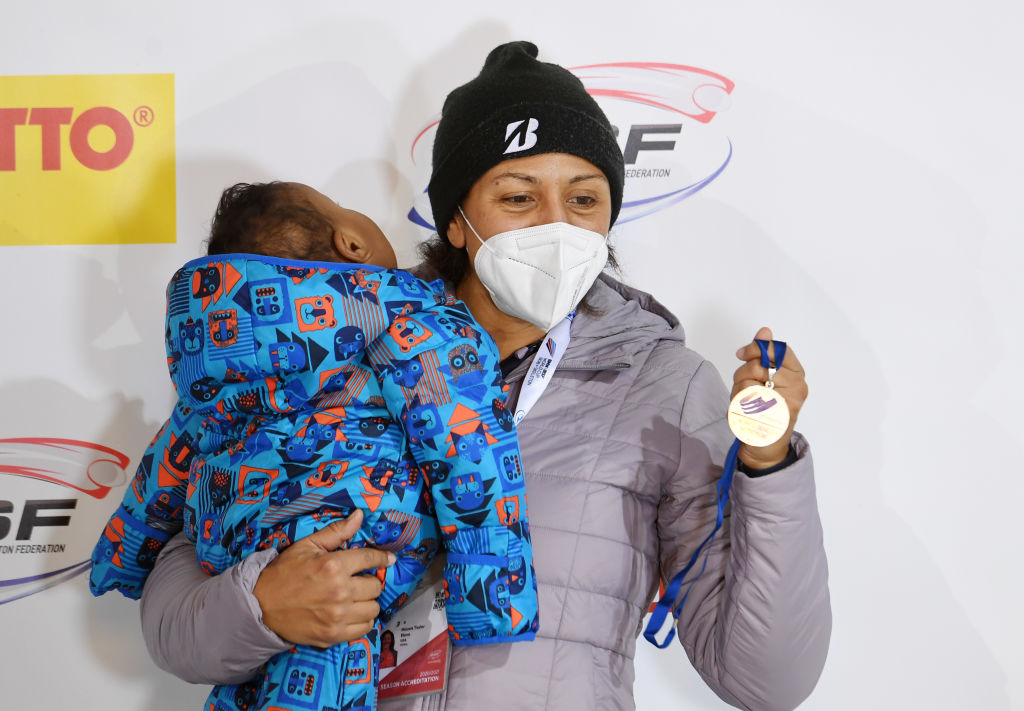 SOURCE: TOBIAS HASE/PICTURE ALLIANCE VIA GETTY IMAGES
On one hand, it's downright energizing to see all the progress that's been made. Who knew a CBA could be so thrilling?
But there's still a long way to go to achieve gender equity in sports, and maternity rights must be considered in this fight. Athletes should not feel like they need to put their career "on hold" to become a mother, nor be punished for choosing to become a parent.
In the words of sports journalist Holly Rowe, "let's normalize working mothers," including athlete mothers. And let's make sure their leagues, sponsors and fans support them along the way.