August 29, 2021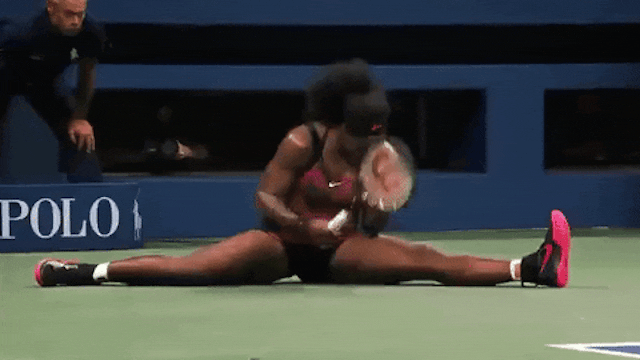 SOURCE: US OPEN/GIPHY
The 141st edition of the tennis season's final Grand Slam — the US Open — kicks off tomorrow in New York City, so we're serving up all the details about the Slam, which is one of the oldest and most-watched tennis events in the world.
QUOTE OF THE DAY
New York is one of the most exciting cities in the world and one of my favorite places to play — I'll miss seeing the fans but will be cheering everyone on from afar. Thank you for your continued support and love. I'll see you soon.
— 23-time Grand Slam and six-time US Open champion Serena Williams via Instagram, on pulling out of this year's US Open due to a hamstring injury. Soon isn't soon enough.
📗 The history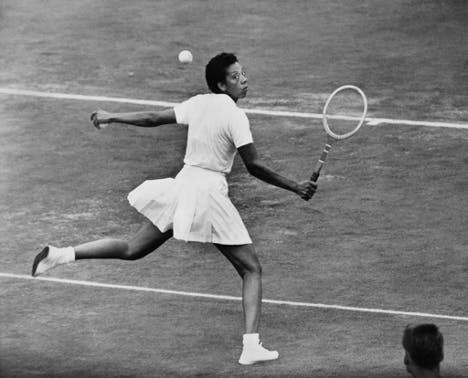 The US Open is the fourth and final major tennis event of the year, rounding out the Grand Slam tournament calendar which also features the Australian Open, the French Open and Wimbledon.
Established in 1881, the US Open was originally only open to members of the U.S. National Lawn Tennis Association (USNLTA, now USTA) and began exclusively as a men's singles and doubles tournament. Ugh, classic.
But it didn't take long to welcome women to the court, with the women's singles tournament kicking off in 1887 and doubles in 1889.
It wasn't until 1950, however, that Althea Gibson became the first Black tennis player to enter the championship after overcoming many obstacles. She eventually won the tourney in 1957 and 1958.
Gibson helped pave the way for Arthur Ashe, who in 1968 became the first player (of any race) to win the competition in the "Open Era": when amateurs and pros could compete against each other.
✔️ The details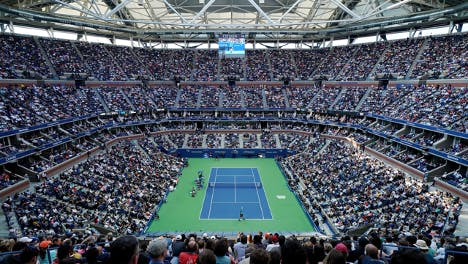 The tournament's various contests have been played in Rhode Island, Philadelphia, New Jersey, and Chicago, among others, but in 1968, the West Side Tennis Club in Forest Hills, Queens became the home for all US Open contests.
Ten years later, the tournament moved to the newly constructed USTA National Tennis Center (renamed in 2006 to the USTA Billie Jean King National Tennis Center) in Flushing Meadows, Queens.
The court's surface changed right along with its location. Originally, the competition was held primarily on grass with a three-year stint on clay before cementing into its hard, DecoTurf (now Laykold) surface.
As one of the largest tennis facilities in the world, the venue includes three world-famous courts: Arthur Ashe Stadium, Louis Armstrong Stadium and Grandstand Stadium.
Last year, the tournament went fan-less, and players were asked to stay within the event "bubble" or face hefty fines and even disqualification.
This year, COVID-19 is being treated as a thing of the past as the tournament is the first major since February 2020 to welcome full-capacity crowds, without proof of vaccination or masks, no less.
As for the players, earlier this week, organizers introduced a new Mental Health Initiative which is set to provide mental health support throughout the tournament.
The initiative includes quiet rooms, access to licensed mental health providers and other support services. We're certainly here for this.
✨ Memorable moments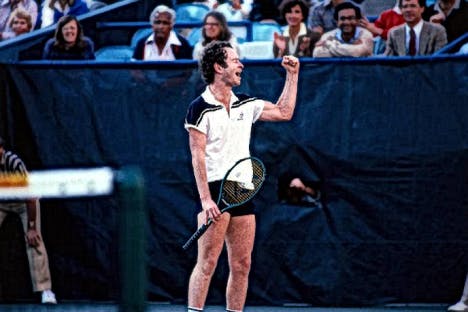 1984: Fans got their money's worth on what is now known as "Super Saturday." After a three-set senior men's match, Ivan Lendl beat Pat Cash in five sets in the first men's semifinal, Chris Evert lost to Martina Navratilova in three sets in the women's final and then John McEnroe took Jimmy Connors to five sets in their greatest meeting ever in the other men's semi.
1988: Steffi Graf was just 19 when she won the 1988 US Open to become the third women's singles player to complete a calendar Grand Slam. And she wasn't done here. Just a few weeks later she won the Olympic gold medal in Seoul, South Korea, becoming the only tennis player in history to achieve the "Golden Slam."
2004: Serena Williams has had her fair share of dust-ups with officials at the US Open (see 2009 and 2018) but most frustrating was her 2004quarter-final loss, in which official Mariana Alves erroneously awarded several critical points to Williams' opponent Jennifer Capriati.
2006: Ahead of the tournament, two-time US Open champ (and Steffi Graf's husband) Andre Agassi announced it would be his final pro appearance. And his second-round battle with Marcos Baghdatis was nearly his last.
Agassi played through severe back pain while Baghdatis fought through muscle cramps for five, wild, excruciating sets, with Agassi getting the final W of his career and a four-minute standing ovation from the home crowd.
😔 Who's out this year?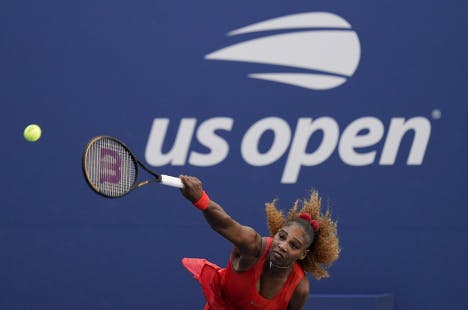 The injury bug has plagued some of our favorite athletes once again. After Serena withdrew, her sister Venus Williams took to social media to also announce her withdrawal from the tournament due to a leg injury.
On the men's side, reigning champ Dominic Thiem opted out of this year's contest due to an injured wrist, while 20-time Grand Slam winners Rafael Nadal (foot) and Roger Federer (knee) will both be sitting out.
This year's US Open will be the first major since 1997 without any one of the Williams sisters, Federer or Nadal. This group of greats are all between 35 and 41 years old, making it hard not to speculate if this marks the end of an era. We're not crying, you're crying.
💪 Women to watch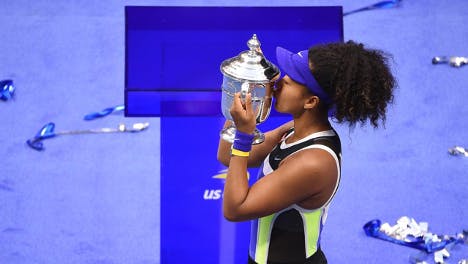 Naomi Osaka: Returning to the Big Apple after her 2020 US Open win, world No. 3 and tournament-favorite Osaka is looking to become the first woman to win back-to-back titles in New York since Serena Willams did it three times straight between 2012 and 2014.
Ashleigh Barty: Fresh off winning her fifth title of the year at the Western & Southern Open, and no doubt still celebrating July's Wimbledon win, world No. 1 Barty is one of the most consistent players on the tour. And since January 2020, the Australian boasts a 32-6 record on hard court surfaces.
Bianca Andreescu: The 2019 US Open winner hasn't won a tournament since, and while the Canadian's coming off a tough Western & Southern Open outing, she still shows flashes of her pre-injury brilliance, so we're not ruling the world No. 7 out just yet.
Aryna Sabalenka: Chasing her first Grand Slam singles title, Sabalenka is a player to watch. The world No. 2 Belarusian had an impressive showing during the 2018 US Open in her fourth-round match against Osaka, which was Osaka's only three-set match in her title run that year.
👀 Men to watch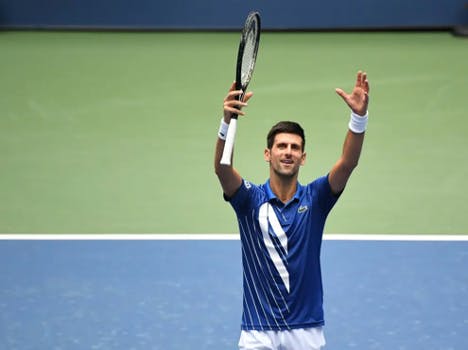 Novak Djokovic: While injury (and a temper tantrum) stopped him short of an Olympic gold and a chance at the "Golden Slam," the Joker is still on the hunt to become the second male player in the Open Era to win a calendar Slam. And a US Open title would push him one ahead of Nadal and Federer with 21 major championships. Wow.
Daniil Medvedev: A two-time Grand Slam finalist, Medvedev has proven himself in recent years reaching the finals in the 2019 US Open, and this year's Australian Open. Now, the 25-year-old Russian is looking to make this US Open his first major victory.
Stefanos Tsitsipas: The 23-year-old Greek came close to his first major win at this year's French Open and is looking to fight to the top again in New York. With his success on hard courts, he'll be one to watch these next couple of weeks.
Alexander Zverev: The Olympic gold medalist from Germany is coming off beating world No. 1 Djokovic in Tokyo and will be out for blood after falling to Dominic Thiem in the 2020 US Open final.
💰 Eyes on the prize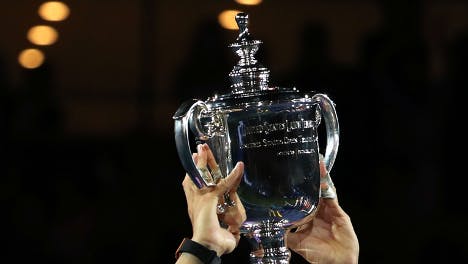 The US Open's prize pot is the largest of tennis' Grand Slams. And thanks to (our queen) Billie Jean King (BJK), in 1973 it became the first major event to award the same prize money to men and women. We forever stan.
This year's purse is a record $57.5 million with the singles winners walking home with a whopping $2.5M USD. Cha-ching.
🎥 How to tune in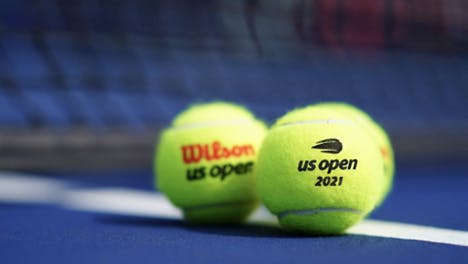 The action begins tomorrow on ESPN in the U.S. and TSN and RDS in Canada. No TV? No problem. Follow along with live updates here.