December 27, 2021
SOURCE: AUTOGRAPH/GIPHY
QUOTE OF THE DAY
I'm just going to stick with my schooling as far as I can and hope it comes out well.
— Sixteen-year-old Wayne Gretzky (aka The Great One), discussing his goal of playing professional hockey, during the 1978 World Juniors. We'd say it turned out alright.
📝 The set-up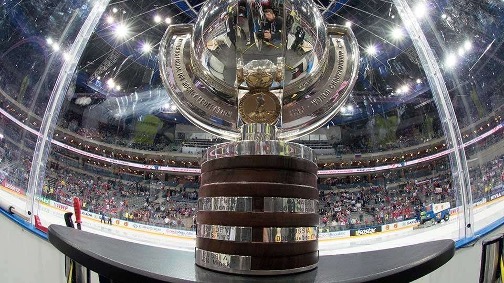 The IIHF World Junior Championship, better known as the World Juniors, is an annual international under-20 hockey tournament, where hockey-loving Canadians place the hopes and dreams of the country on the shoulders of 25 teenagers.
In recent times, the tournament has been hosted in Canada every other year. However, Edmonton and Red Deer, Alberta, are hosting once again after the 2021 tournament was held only in Edmonton with no fans due to COVID-19 (more on that below).
In terms of the format, the field of 10 teams is split into two groups (A and B). As the host nation and No. 2 seed, Team Canada is heading Group A (in Edmonton) and No. 1 seed Team USA is heading Group B (in Red Deer).
Each team will play four games in the round robin stage, and the top eight teams will move on to sudden death playoffs. Games start today on TSN, and the champion will be crowned on January 5th.
😷 COVID-19: Back like it never left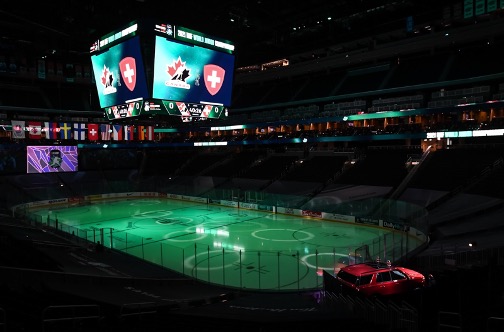 Surprise, surprise, much like it's impacting the rest of the sports world, COVID-19 is (once again) impacting the World Juniors. All players and staff were required to show two negative tests before departing and underwent a two-day quarantine upon arrival, followed by additional testing.
Additionally, the IIHF reduced the pre-tournament schedule last weekend, so (most) teams only had Thursday's lone pre-tournament tilt under their belt before diving into competition today.
As for the fans, Edmonton was set to finally have full capacity crowds, but the recent Omicron surge led the Alberta government to reduce capacity for all sporting events to 50%, World Juniors included. Disappointing, but half capacity is better than no capacity at all, eh?
💪 The top teams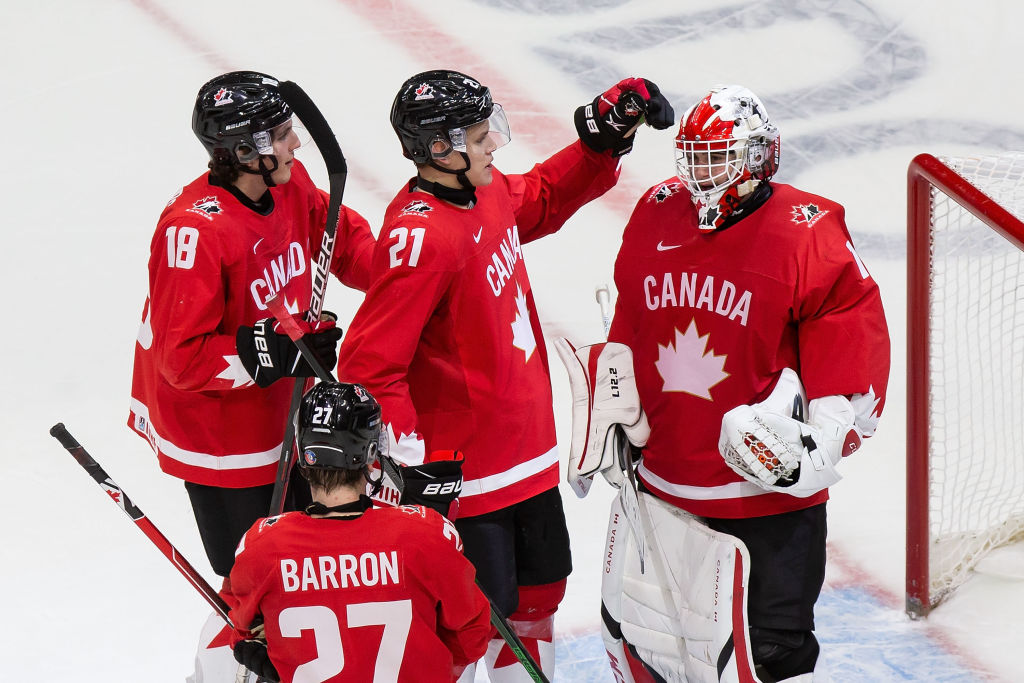 🇨🇦Canada: Though they're No. 1 in our hearts, they weren't No. 1 on the ice last year, losing to Team USA (ugh, we despise those guys) 2–0 in the gold medal game. That said, Canada leads the all-time gold medal count with 18 and is the favorite to take it home this year, especially in a relatively weak Group A.
🇺🇸USA: Yes, Team USA are the defending champs. Yes, they're the team to beat in Group B. But also, there hasn't been a back-to-back tournament champion since Canada's five-year run from 2005 to 2009. And with only six players back from last year's squad, anything can happen.
🇫🇮Finland: Since 2013, only three teams have won the World Juniors: Canada, the U.S. and Finland. Finland placed third in last year's tournament and will be Canada's fiercest competition in Group A.
🇷🇺Russia: Rounding out the top four is Russia. You can't talk about men's hockey and not talk about this superpower. Though the days of powerhouses Alex Ovechkin and Evgeni Malkin are over, the Russians will bring their classic swagger, dangles and creativity to Group B.
🇨🇦 Team Canada studs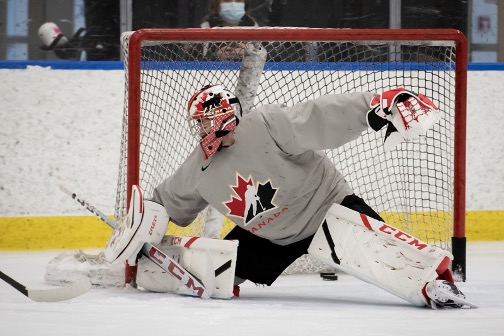 Cole Perfetti, forward: As the lone returning forward (and one of only three players) from last year's squad and the Winnipeg Jets 10th pick in the 2020 NHL Entry Draft, expect the red and white to lean heavily on Perfetti. Atta boy.
Kaiden Guhle, defense: Oh captain, our captain. The leader of Team Canada, this Montreal Canadiens first-round draft pick is expected to set the tone for the squad. The 19-year-old had a solid showing last year but will need to up the ante when it matters most this tournament.
Connor Bedard, forward: Bedard is the first 16-year-old to make Team Canada since a little someone named Connor McDavid (reigning NHL MVP) in 2014. Decent company. Similar to McDavid, Bedard has serious handles and the ability to make special plays.
The goalies: Three names to know: Sebastian Cossa, Dylan Garand (Canada's third-string 'tendy last year) and Brett Brochu. It's expected that Garand — a NY Rangers draft pick — will start in today's opening game.
👀 Who else to keep an eye on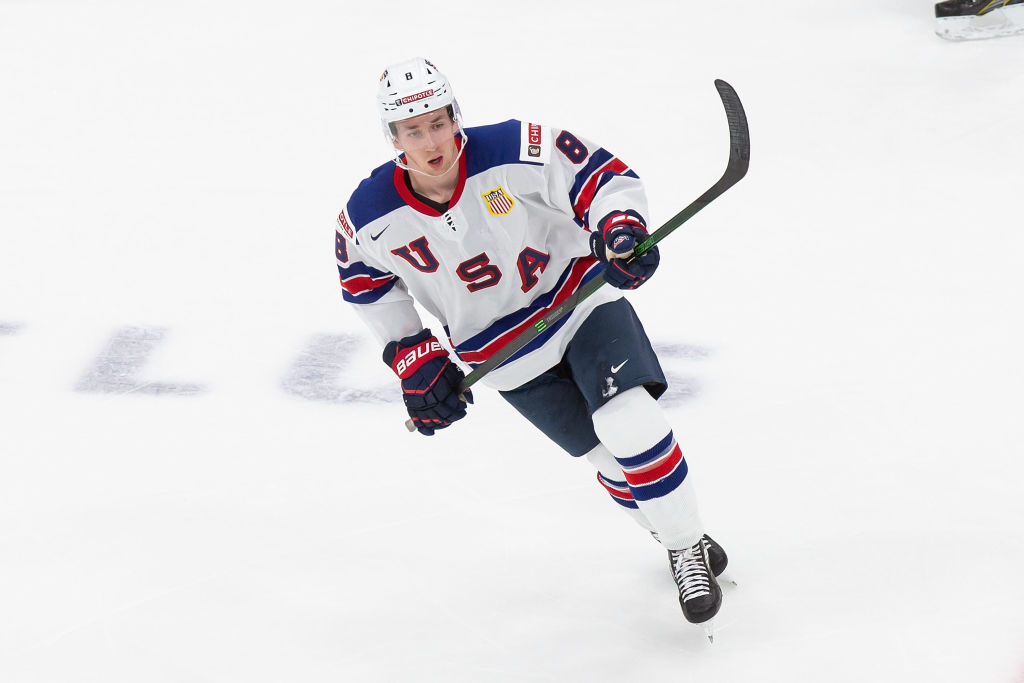 Jake Sanderson, USA, defense: Sanderson is one of just six U.S. players returning from their gold medal run. He led the team in minutes played during last year's championship game and was named team captain this year — expect to see plenty of Sanderson on the ice.
Joakim Kemell, Finland, forward: A projected top-five 2022 NHL Draft pick, 17-year-old Kemmell got off to a hot start in Liiga (Finland's top league), tallying 18 points in just 21 games. Watch for him to heat up the ice in his World Juniors debut.
David Jiricek, Czechia, defense: Fresh off his 18th birthday, Jiricek will be the centerpiece of a Czech defense that will have to contend with Canada and Finland in Group A. But don't limit him to just defense, Jiricek notched a goal and an assist in last year's tourney.
Yaroslav Askarov, Russia, goalie: The 11th overall 2020 NHL Draft pick, Askarov is expected to be one of the top goalies of the tourney. After falling short in last year's bronze medal game to Finland, this is Askarov's final shot to win it all. Will the third time be the charm?