UEFA Women's Champions League Final preview
May 21, 2022
⚽️ How it works
SOURCE: RICHARD JUILLIART - UEFA/UEFA VIA GETTY IMAGES
Before we dive into today's matchup, a quick refresher on the season setup and how we arrived at today's final.
The Union of European Football Associations (UEFA) is the governing body for European soccer, and the top-tier teams from across the continent compete in the Champions League.
The UEFA Champions League is an annual tournament which plays out over the entire club regular season. Club teams play within their national leagues, and those rankings determine their entry into the UEFA Women's Champions League (UWCL).
This year's tourney operated under a new system that more closely resembles the men's tournament. The three best teams from the top six national associations qualify for the UWCL, the associations ranked seven through 16 have two and all remaining associations enter one.
Most of those 50 teams competed in a knockout qualifying round to advance to the first-ever 16-team group stage. The top two teams in each of the four groups advanced to the two-leg quarter-finals played in March, and so on.
TL;DR? Barcelona and Lyon played a whole lot of soccer to reach today's final. They don't call it the Champions League for nothing.
🇪🇸 Barcelona brilliance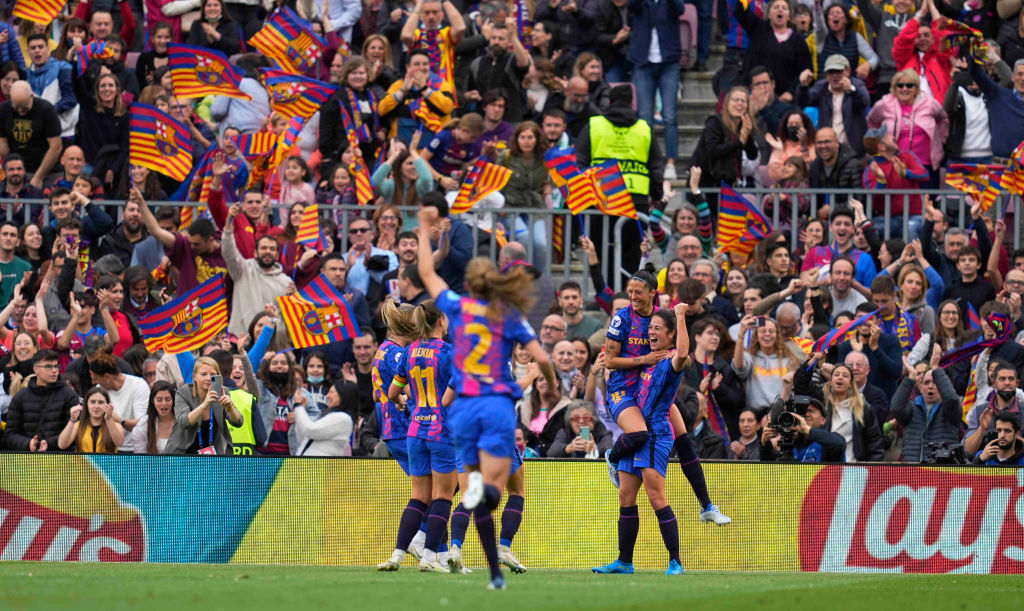 SOURCE: ULRIK PEDERSEN/NURPHOTO VIA GETTY IMAGES
It's hard to overstate just how dominant Barcelona has been this season. The defending UWCL champs went undefeated in league play, rattling off 30 wins in 30 matches, the first team to achieve the feat in Primera Iberdrola action.
And Barcelona's road to their second straight UWCL finals appearance was similarly commanding — they scored 37 goals while conceding only seven, highlighted by a lopsided 8–3 aggregate quarter-final win over El Clásico rival Real Madrid.
Barca's lone stumble came in the form of a 2–0 Leg 2 semifinal loss to Germany's VfL Wolfsburg, but they still managed to win 5–3 on aggregate to advance.
How'd they do it? With some elite offensive starpower. Three Barcelona players are in the top 10 UWCL goalscorers this season — midfielder Alexia Putellas has 10, forward Jennifer Hermoso has five and midfielder Aitana Bonmatí added four. Talk about a triple threat.
They're strong on defense, too. Mapi Leon is a stalwart center back (defender) while Sandra Paños is the defending Champions League Goalkeeper of the Season. No wonder Barcelona are favorites to become repeat champs.
🇫🇷 Let's hear it for Lyon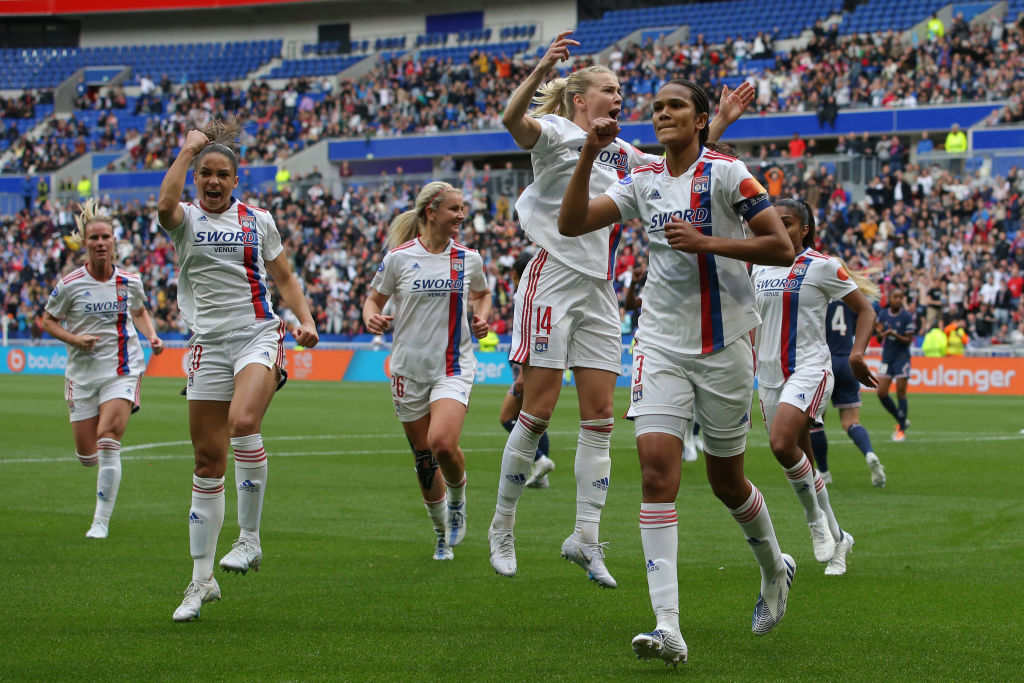 SOURCE: JONATHAN MOSCROP/GETTY IMAGES
The most successful club in UWCL history, Lyon has amassed a record seven titles, including five (!!!) straight from 2016 to 2020. This year's trip to the final marks a return to Europe's biggest stage after the team's championship-winning streak was snapped by local rivals Paris Saint-Germain (PSG) in last year's quarters.
Lyon started its redemption tour by beating Spain's Levante in the qualifiers and won all but one game in the group stage — a narrow 1–0 loss to Germany's Bayern Munich in November. The European giant still topped its group, scoring 19 goals in the process.
The knockouts were tricky, but Lyon overcame its hurdles. They lost the quarter-final first leg to Italy's Juventus before winning 4–3 on aggregate, and beat Paris Saint-Germain in the semis even after the opposition scored just six minutes into leg one. Don't call it a comeback.
The French champions' roster is the definition of stacked. The USWNT's Catarina Macario is tied for third on this UWCL season's goalscoring charts with seven. Not far behind is teammate Ada Hegerberg with five, while Selma Bacha tops the tournament's assist list with eight. On defense, nothing gets past CanWNT star Kadeisha Buchanan.
The team also boasts women's soccer icon Wendie Renard. This season, the captain became the first woman to make 100 Champions League appearances, continuing her habit of coming in clutch on defense and attack along the way.
She's scored three times this season, including the goal that sent Lyon to the final. Big-time players making big-time plays.
🏆 What's on the line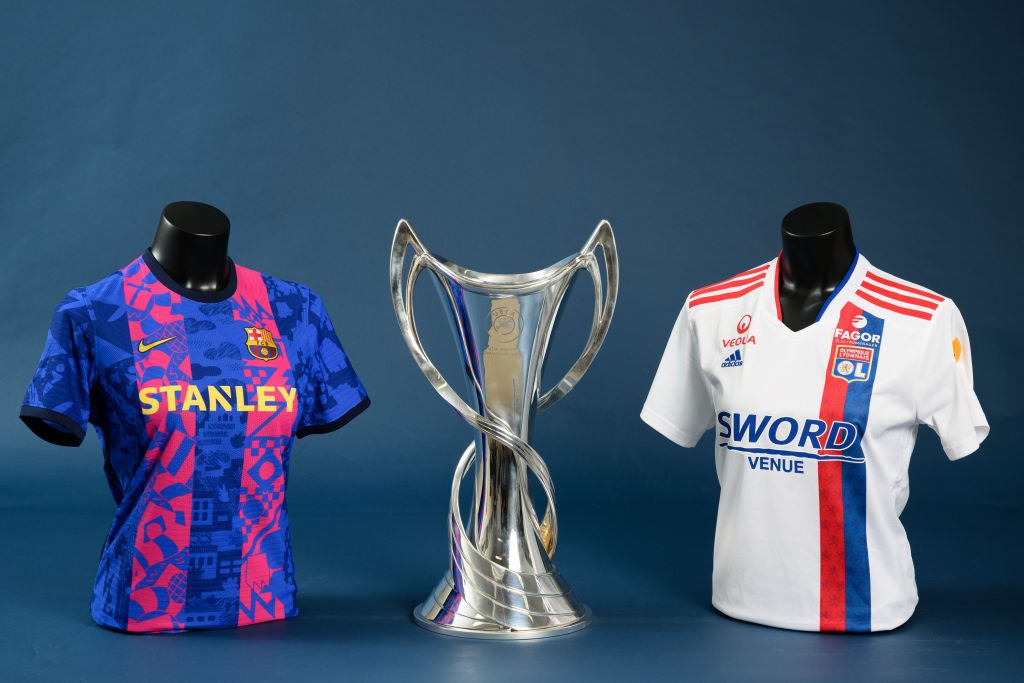 SOURCE: KRISTIAN SKEIE - UEFA/UEFA VIA GETTY IMAGES
In addition to the coveted Champions League trophy, today's winners will also take home €250K (~262K USD) for their finals victory, with the runner-up winning €200K (~210K USD). That said, winning the UWCL could potentially be worth €1.4 million (1.47 million USD) when you total winnings from across the various stages of competition.
But that number sadly pales in comparison to the men's teams, who receive a whopping €15.64 million (~$16.4 million USD) just for reaching the qualification stage, with the winner potentially earning €85.1 million (~89.3 million USD). Time to close that gap.
📺 How to tune in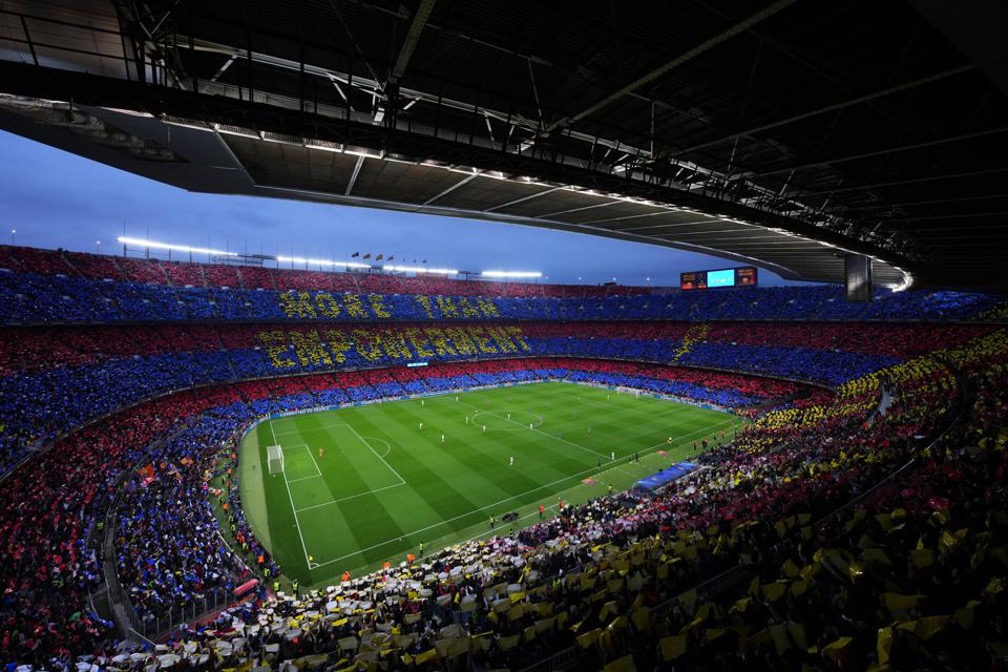 SOURCE: FORBESSPORTS/TWITTER
Thanks to those aforementioned record-breaking viewership numbers, today's 1 p.m. ET final will be widely available in Europe and North America. U.S.- and Canadian-based fans can tune in for free on DAZN's YouTube channel. Game on.