The LGBTQIA+ sports community
June 05, 2022
🌈 The history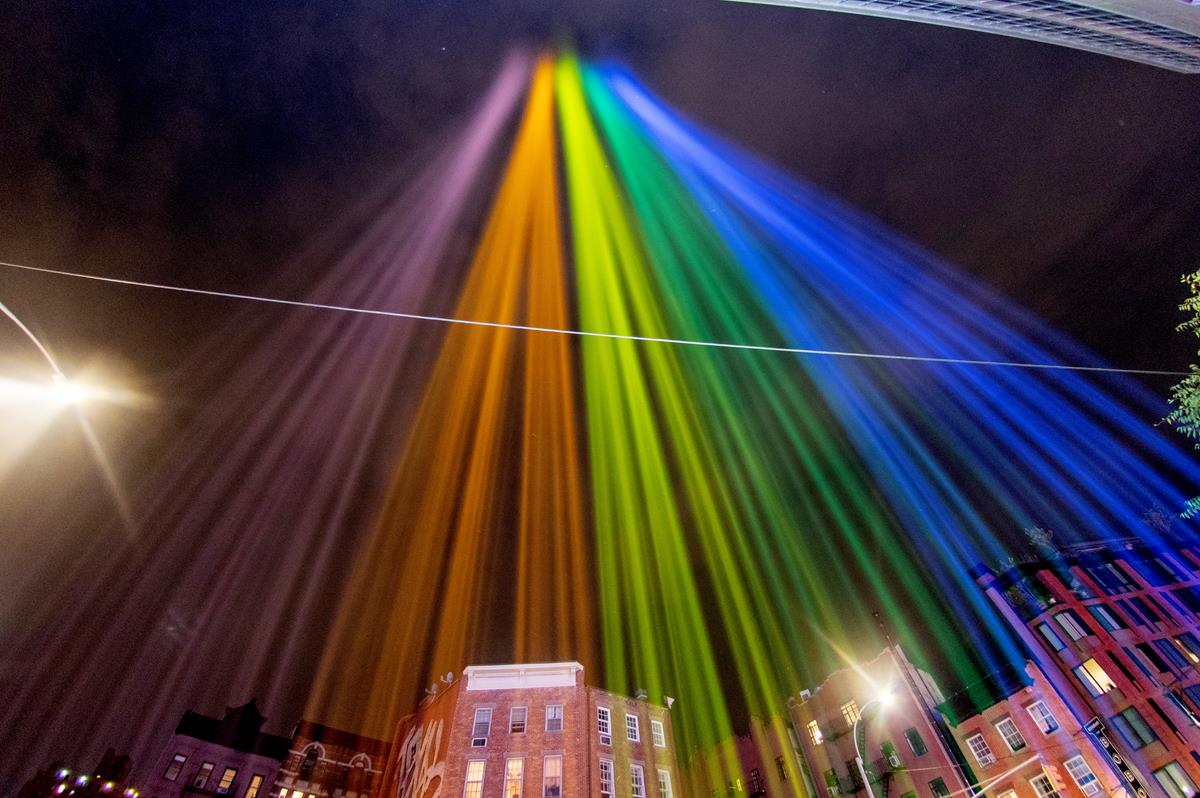 SOURCE: ALEXI ROSENFELD/GETTY IMAGES
Pride Month is celebrated in June to commemorate the June 1969 Stonewall Uprising, a pivotal turning point in the gay rights movement. Police raids on gay bars were common at the time, but the crowd at NYC's Stonewall Inn on June 28th, 1969 fought back, sparking a wave of protests and a groundswell of momentum in the fight for equal rights.
Many (but not all) discriminatory laws were struck down in the decades that followed, with increased gay representation in media and society at large.
However, the sports world has been historically unwelcoming to the LGBTQIA+ community, as homophobia and transphobia (more on that later) continue to be pervasive problems on and off the field of play.
That said, there has been significant progress over the years that's worthy of celebration…
👊 Brave barrier-breakers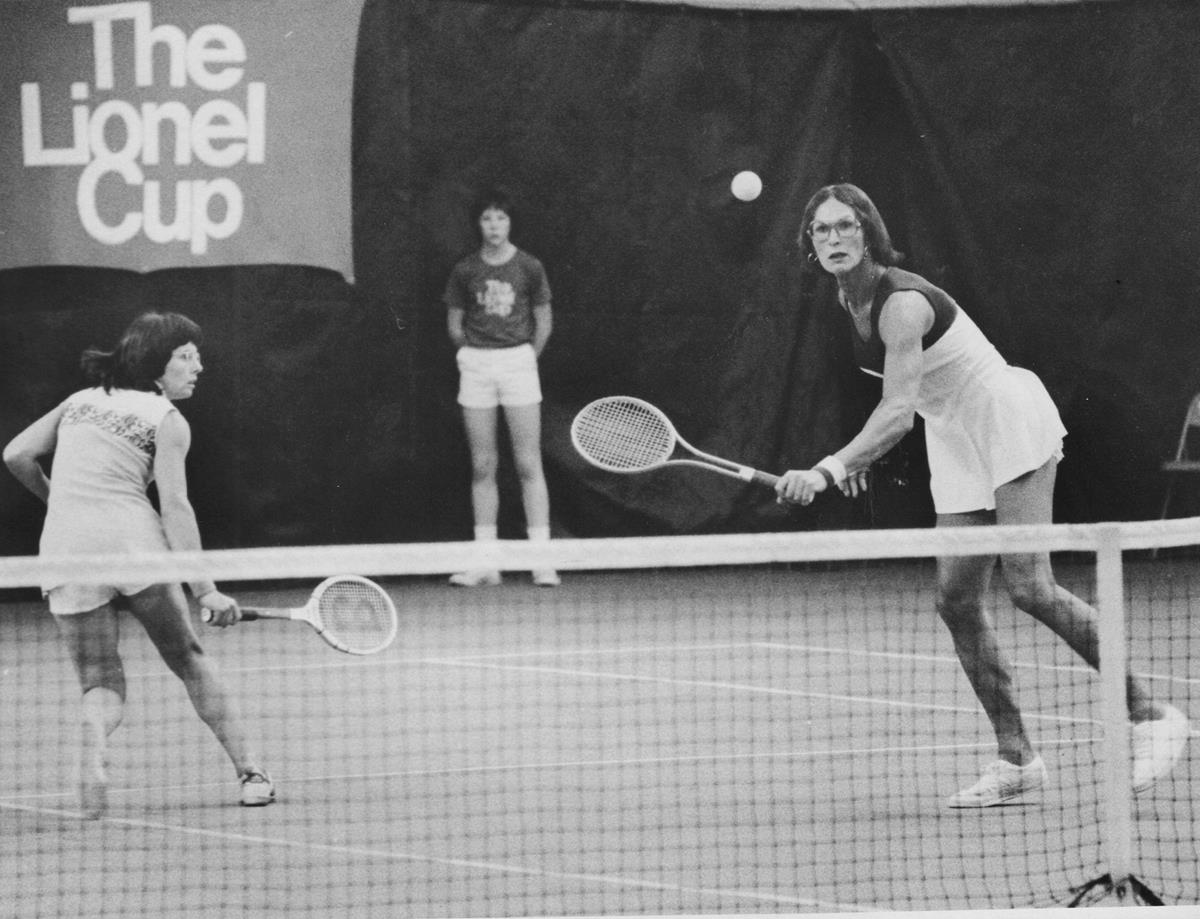 SOURCE: PAUL J. BERESWILL/NEWSDAY VIA GETTY IMAGES
From BJK to Martina Navratilova, plenty of women's tennis legends have influenced the fight for LGBTQIA+ rights. A lesser-known trailblazer on the court? Renée Richards, a trans athlete who won a lawsuit against the U.S. Tennis Association after they barred her from competing in the women's draw at the 1976 U.S. Open.
The New York Supreme Court ultimately ruled in Richards' favor, and she advanced all the way to the doubles finals at the 1977 event. Aces all around.
Over on the basketball court, the WNBA leads the way in LGBTQIA+ inclusion, despite some infuriating decisions in the league's early years. In 2002, the NY Liberty's Sue Wicks was the first WNBA player to publicly come out, paving the way for a league that's now loud and proud.
Another barrier-breaker in the W? Phoenix Mercury star Brittney Griner, who casually mentioned her sexuality after being drafted No. 1 overall in 2013, inspiring countless other players to come out across the league.
A pivotal moment, and a good time for a reminder that Griner is still being detained in Russia, a country with a horrible history of anti-LGBTQIA+ discrimination.
Moving to the soccer pitch, USWNT and Orlando Pride stars Ashlyn Harris and Ali Krieger are now one of the most iconic power couples in sports, but they encountered numerous obstacles along the way. Initially drafted to the Washington Spirit, Harris and Krieger had to compete for the only NWSL club that didn't host a Pride Night.
Harris was later selected by Orlando in the 2015 expansion draft, but Krieger stayed in Washington for a year and continued advocating behind the scenes for the Spirit to join the rest of the league in publicly celebrating the LGBTQIA+ community.
Given those marginalizing experiences, it's no wonder the couple was hesitant about going public with their relationship. But they ultimately decided they were "willing to risk it all to really just authentically be ourselves," Harris said after their March 2019 spread in People Magazine.
🗣️ Want the world to know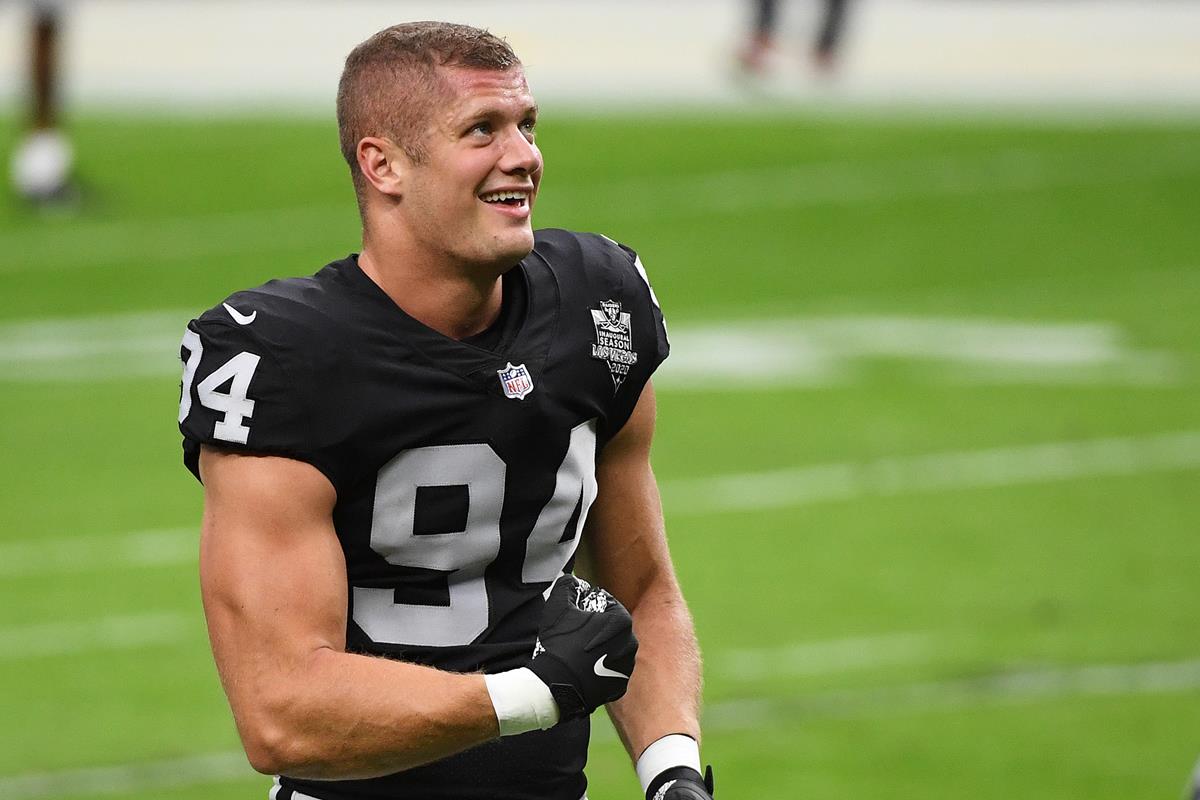 SOURCE: ETHAN MILLER/GETTY IMAGES
While there are far fewer openly LGBTQIA+ athletes in men's leagues, the last 12 months have seen not one, but two active athletes in men's sports sharing their truths.
Last June, Las Vegas Raider Carl Nassib became the first openly gay active NFL player, drawing praise from Dave Kopay, who was the first ex-NFLer to come out, making his announcement in 1975 after he had retired.
As for the other fútbol, Blackpool's Jake Daniels made history just last month, becoming the U.K.'s first active openly gay player since Justin Fashanu in 1990.
"I am only 17 but I am clear that this is what I want to do," he said in the announcement. "And if, by me coming out, other people look at me and feel maybe they can do it as well, that would be brilliant." Enough said.
🏳️‍⚧️ Trans rights are human rights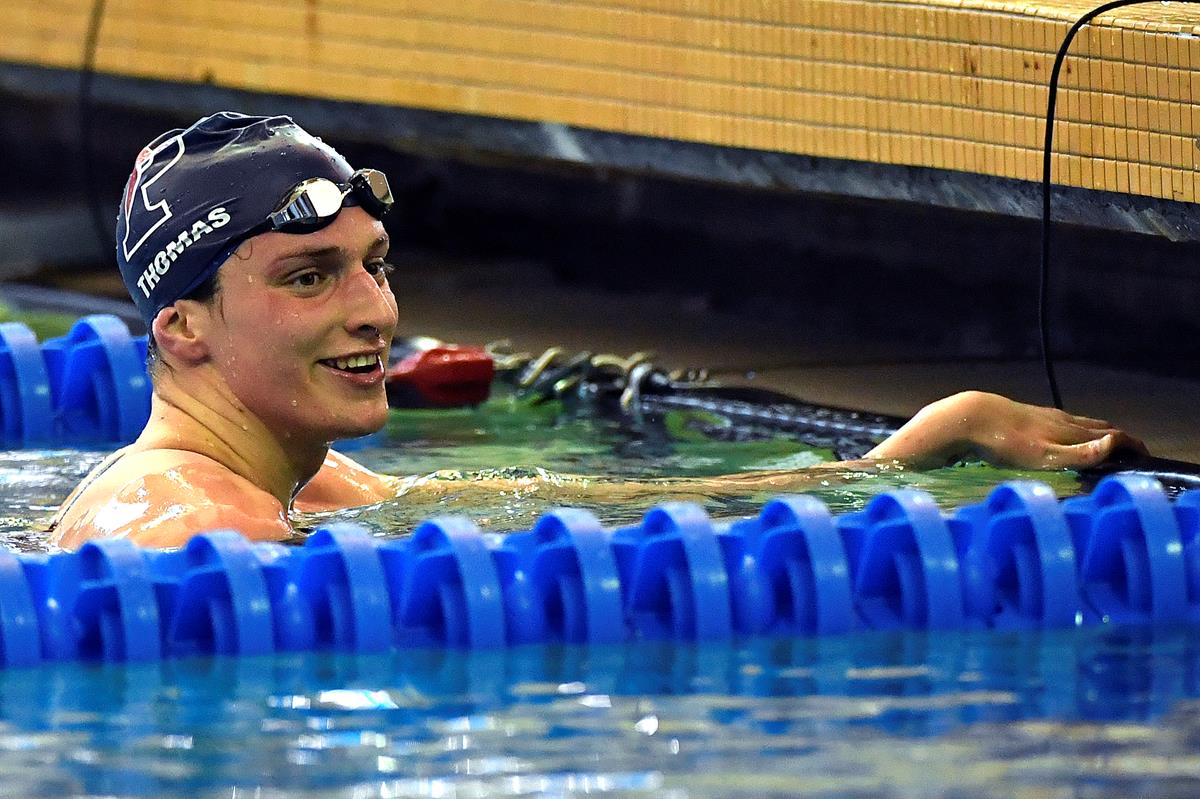 SOURCE: MIKE COMER/NCAA PHOTOS VIA GETTY IMAGES
This year's Pride Month celebration comes amidst a horrifying movement in the U.S. to restrict transgender youth's access to sports. Seventeen states currently ban transgender athletes from competing in sports consisent with their gender identity, including seven states that joined the list this year.
People are fighting back, though. Athletes like BJK and WNBA star Candace Parker have joined many other female athletes in voicing their support, while two Utah families sued the state over its restrictive law this week.
Unfortunately, the targeted discrimination doesn't stop at the earliest level of sports. Recent UPenn grad Lia Thomas was the subject of unjust criticism during the 2021–22 swimming season, her lone season competing for the school after her transition.
"The biggest misconception, I think, is the reason I transitioned. I transitioned to be happy, to be true to myself," Thomas said in a recent interview.
She also advocated for trans women's rights to compete in women's sports, and she isn't alone. Megan Rapinoe did the same in front of the U.S. Congress last year.
❤️ How to support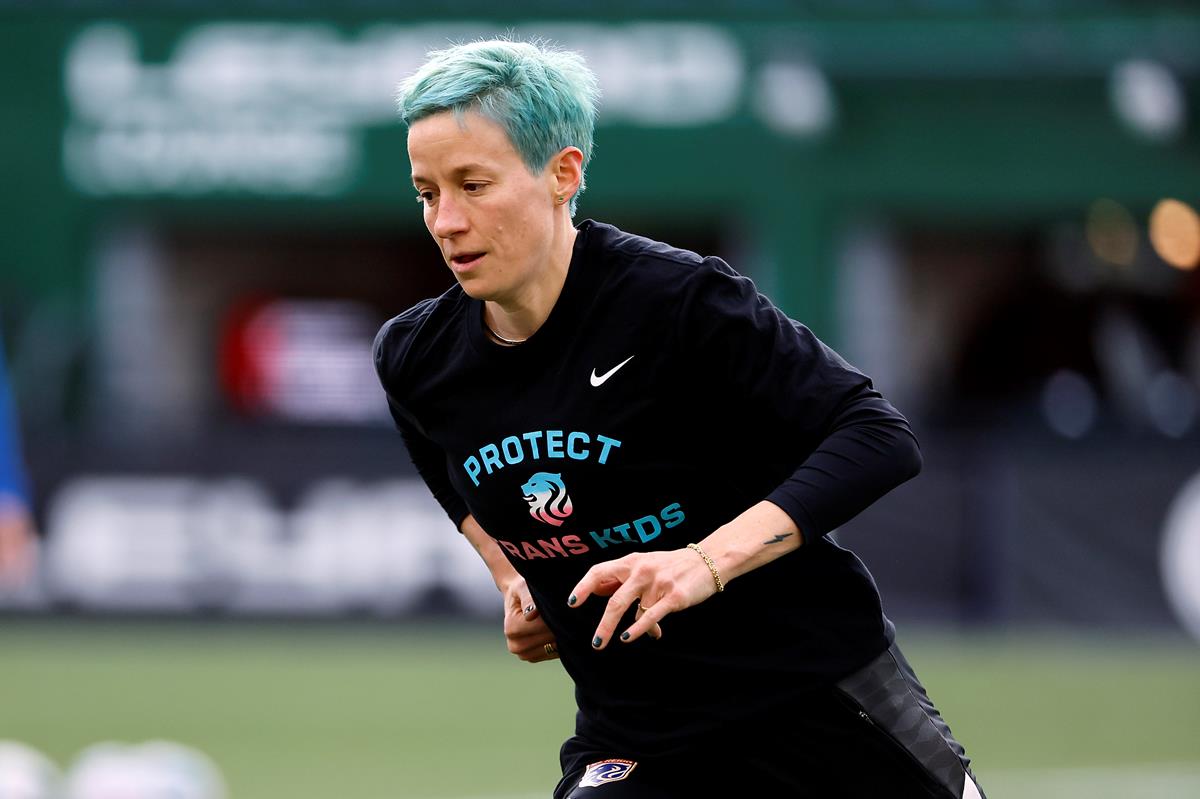 SOURCE: SOOBUM IM/GETTY IMAGES
We can all play a part in supporting LGBTQIA+ rights in sports, especially by loading up with knowledge. The American Civil Liberties Union (ACLU) has a fact sheet on transgender athletes in sports that busts the myth that trans athletes inherently have a competitive advantage.
Looking for dedicated content about LGBTQIA+ athletes? Look no further than Outsports. In addition to providing a regular spotlight for athletes in the community, the outlet also sheds light on how the sports world is — and isn't — becoming a more inclusive place.
Another organization putting in the hard work? Athlete Ally. The nonprofit offers educational materials, including research on the most inclusive NCAA athletic departments. You can join Athlete Ally's mission by donating or visiting the org's shop.
P.S. We put together a handy guide with a few other organizations working to make sports a safe space for all. Happy Pride, indeed.