The history of refereeing
May 15, 2022
📗 The history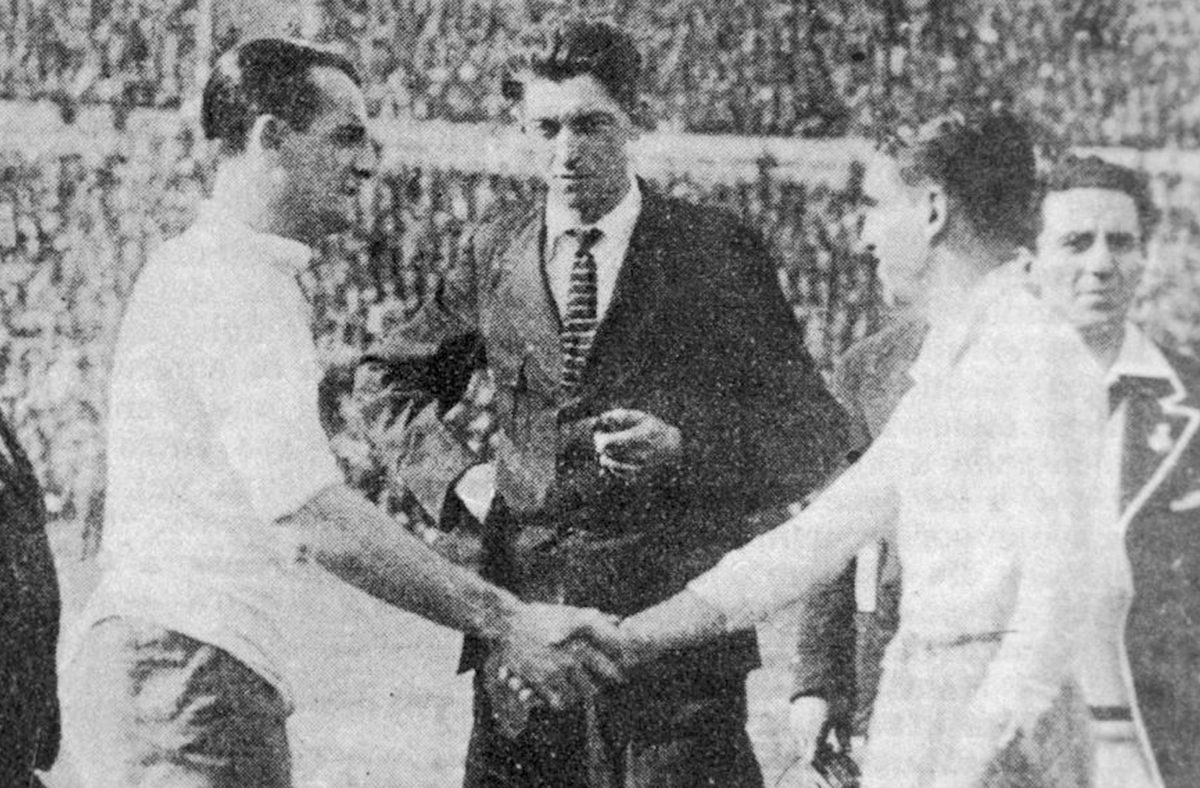 SOURCE: KEYSTONE/GETTY IMAGES
While sports have been around for thousands of years, the introduction of referees as we know them today came relatively recently. Richard Mulcaster — a 16th-century educator — first wrote about the need for refs in 1581, expressing the need for a "judge over the parties" in "foteball."
It wasn't until the late 19th century that Mulcaster's calls were answered when the first-ever referee's society was formed in London to teach the rules of soccer to ensure matches were properly officiated.
Up until then, refs simply served as timekeepers, with players themselves overseeing the regulation of the game. Can you imagine?
😤 What it takes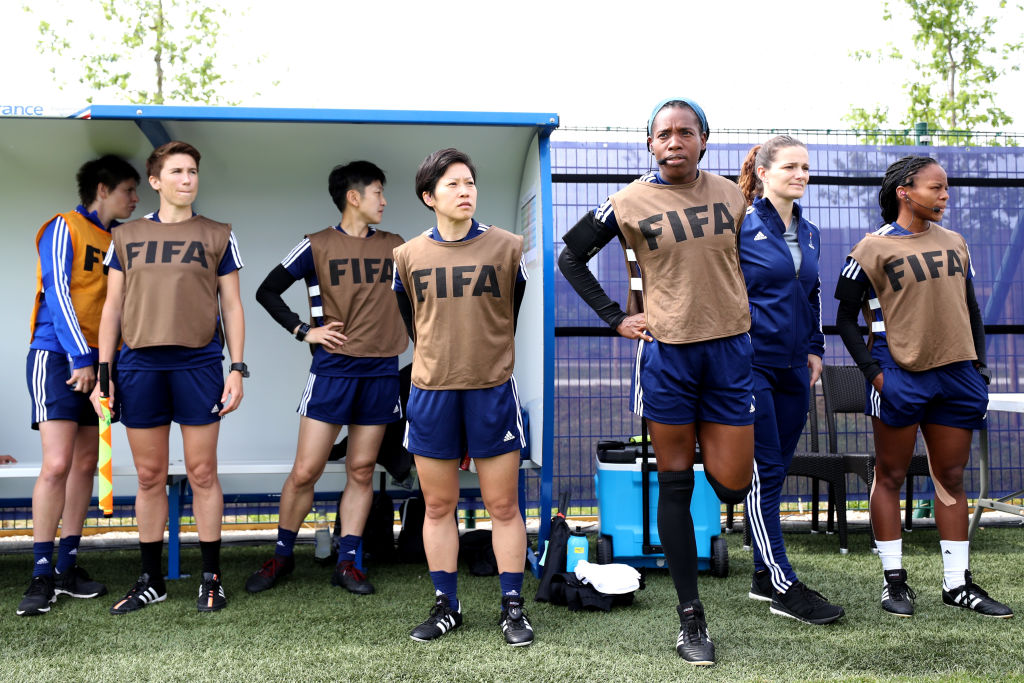 SOURCE: HANNAH PETERS - FIFA/FIFA VIA GETTY IMAGES
Clearly, the profession has changed drastically over the years. Refs today aren't just looking at their watches — they're in charge of enforcing the rules, being eagle-eyed, managing emotional and physical danger, etc.
While the specifics differ by sport, the general ethos of refereeing is consistent: "be at the intersection of 'real-time' and 'future' play, all the while keeping a good eye out for what's happening both to the ball* and to the players." (*or puck!)
But the most tasking part of being an official might be knowing that their decisions could impact the outcome of a game, and in turn a whole fanbase's emotional state. No biggie.
Across most pro sports, referees go through a rigorous qualification process, whether through national referee associations or local offshoots. Referees can start officiating youth games in their teens, then move up to officiating semi-pro and professional games.
For example, NFL officials must have at least 10 years of officiating experience (at least five of which must include major college games or another professional level) before they can even be considered to ref in the big leagues.
And that's not even mentioning all the classes, programs, training and certifications open to officials. USA Hockey has six major steps to becoming a ref, including online seminar videos, playing rules exams and classroom seminars.
🚨 The controversy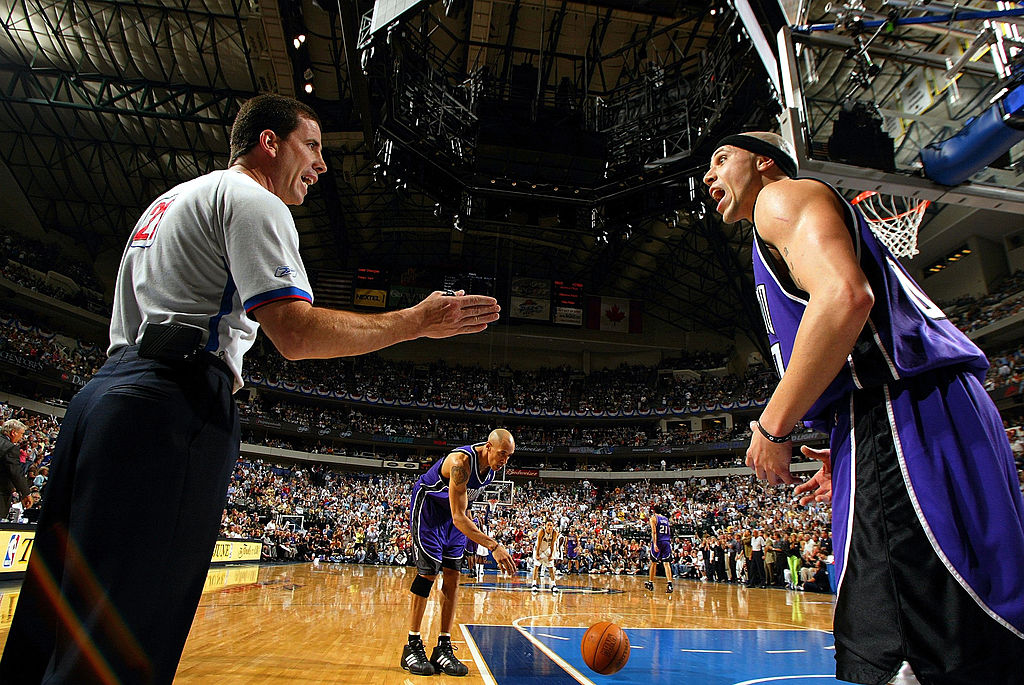 SOURCE: RONALD MARTINEZ/GETTY IMAGES
A successful ref is one who goes unnoticed, but these officials made headlines by breaking that cardinal rule. Here are a few of the biggest referee scandals in sports history.
🏀 Corruption on the court: Back in 2007, an FBI investigation revealed that NBA ref Tim Donaghy — a 13-year league vet — had bet thousands of dollars on games played in prior seasons. Donaghy would make calls to help swing the games in his favor and cash in.
He later resigned and spent time in prison, and the NBA updated their guidelines to prevent future corruption, but trust issues from the scandal remain.
⚽️ Problems on the pitch: 2012 saw an Olympic-level referee scandal during a semifinal match between the USWNT and CanWNT at the London Games. With Canada leading 3–2 in the 78th minute, Christina Pedersen whistled Canadian goalkeeper Erin McLeod for a six-second violation — a rule that regulates how long goalies can hold the ball, but is very rarely called.
Pedersen's decision awarded the U.S. a free kick, which led to a Canada handball and a subsequent penalty kick for the USWNT…which Abby Wambach buried to tie the game.
USWNT forward Alex Morgan later scored in the 122nd minute to secure the win for the eventual gold medalists. CanWNT did walk away with the bronze — and understandable frustration over what could've been.
🏈 Fail Mary: Look away, Green Bay Packers fans. In 2012, the Seattle Seahawks beat the Packers on a controversial game-winning touchdown (TD). The NFL later admitted that a pass interference penalty should've been called on Seattle wide receiver Golden Tate, which would've negated the TD and resulted in a win for the Packers.
Some context: The incorrect ruling was made by replacement officials who were employed to replace striking refs after the league and the NFL Referees Association failed to reach a new collective bargaining agreement.
Two days after the game, the NFL and the refs announced that they had reached an agreement and that the lockout was over. Funny how life works.
🤖 The role of technology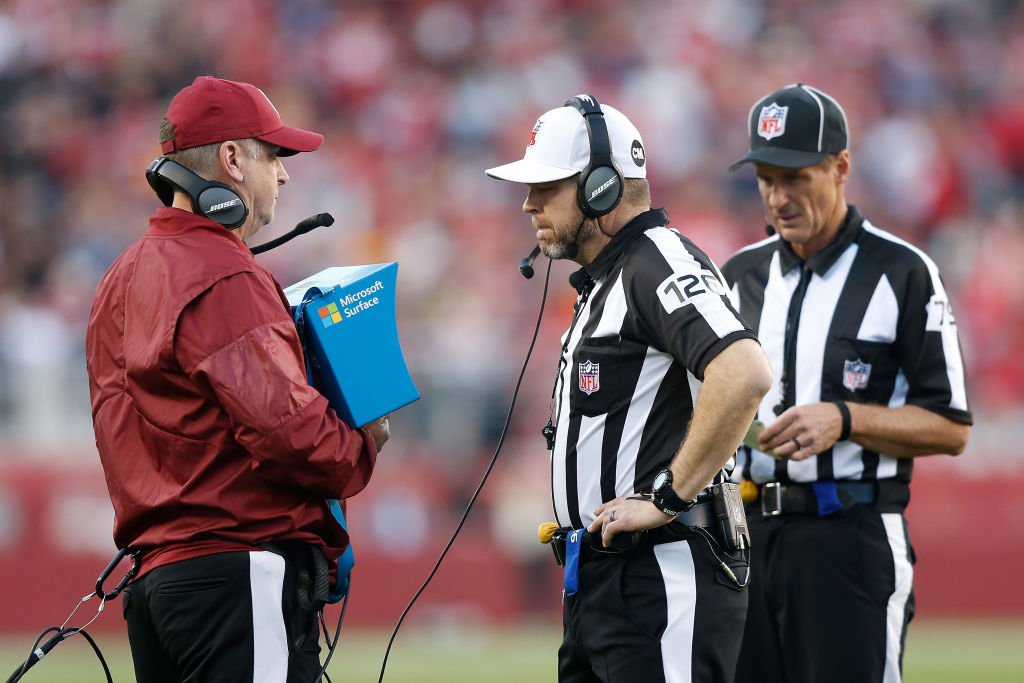 SOURCE: LACHLAN CUNNINGHAM/GETTY IMAGES
From MLB testing robot umpires in the minors to various leagues utilizing instant replay, officiating is in the midst of a major evolution. And (unsurprisingly) there's much debate about the role of technology in sports, specifically around electronic officiating.
As much as fans love to complain about human referees, there's concern about what impact the widespread adoption of technology will have on the pace of play (in the cases of lengthy replay reviews) and the human element of sports, of course.
Officials and players often banter (and yes, sometimes bicker) throughout the game, clarifying rulings and answering questions. That conversation obviously isn't possible with technology.
But there's also a clear argument for the other side: getting the calls right. Introducing technology can help eliminate Super Bowls being decided by missed calls or perfect games being ruined by an umpire's mistake.
It's a debate that will undoubtedly continue to rage on in the sports world, and one that's certainly not black and white.
💪 The human element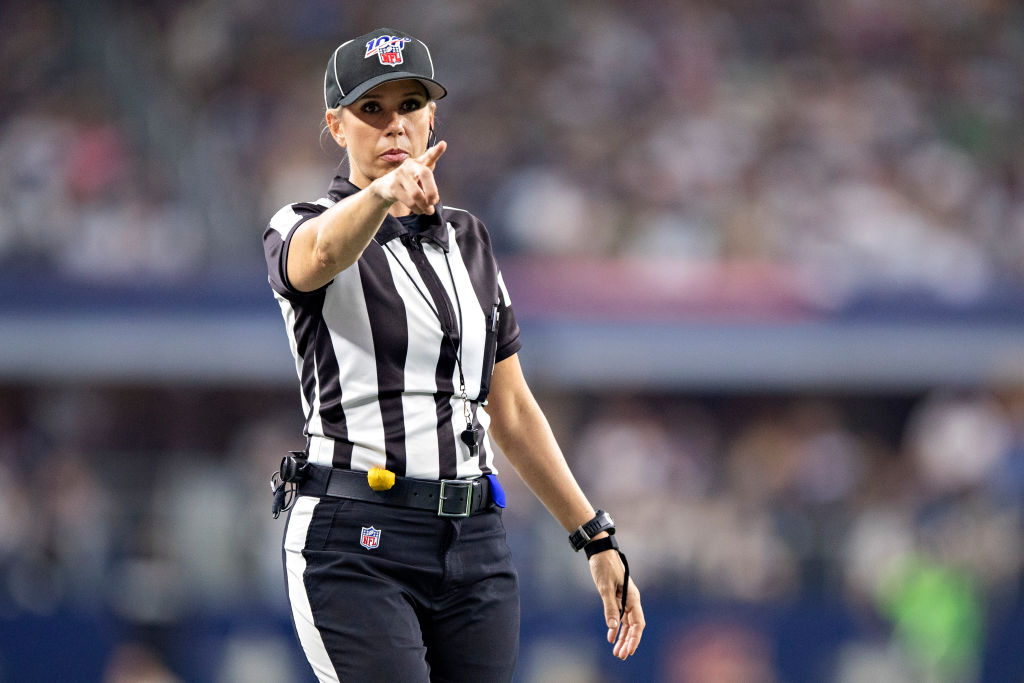 SOURCE: WESLEY HITT/GETTY IMAGES
No matter how perfect the robots, however, the human element of refereeing likely won't ever become obsolete. And so just as the tech keeps evolving, the human aspect is changing as well.
Starting with the pay — refereeing often isn't a financially sustainable career until you become one of the talented (and lucky!) few to work full-time in the pros. Many refs maintain other jobs to financially support themselves when officiating can't pay the bills.
Similar to the world of sports analysts, refereeing is also in need of a refresh…and it'll take intentional, structural effort to diversify the role.
For example, there are no women officials in the NHL, and this year marked the first time two Black on-ice officials worked a game together. The NBA has six female refs out of a staff of 75.
There are only three on-field female officials in the NFL, out of a possible 121 spots. Finally, there's never been a female umpire in MLB and only six of the possible 76 are Black.
While these numbers are, in a word, horrific, they are trending in the right direction. A decade ago, they were even worse. Here's to more improvement, and hopefully at a much faster pace.