Presented by

Join The GIST's Bracket Challenge
Cash prizes will be awarded to the top three brackets for both the women's and men's college basketball tournaments.
How to Play
Enter for free, make your picks, win cash prizes — simple as that. Here's how to get in the game:
Completely fill out your bracket for the field of 64 teams by predicting the winner of every game. You can enter a women's bracket, a men's bracket, or both!
Points are awarded for every game picked correctly and increase per round (First Round is 1 Point; Second Round is 2 Points; Sweet 16 is 4 points; Elite 8 is 8 points; Final Four is 16 points; Championship is 32 points). The tiebreaker will go to the entry that most closely predicts the total score of the national championship game.
The deadline to submit a women's bracket is 11:15 a.m. ET on March 17th. The deadline to submit a men's bracket is noon ET on March 16th.
Check back to see an updated leaderboard and compete against other GISTers, as well as the Aflac Duck!
Winners will be announced in The GIST's Sports News newsletter and on The GIST's social.
Want more? Follow @thegistusa on Instagram where we'll be covering the tournaments from the first tip-off to the final buzzer.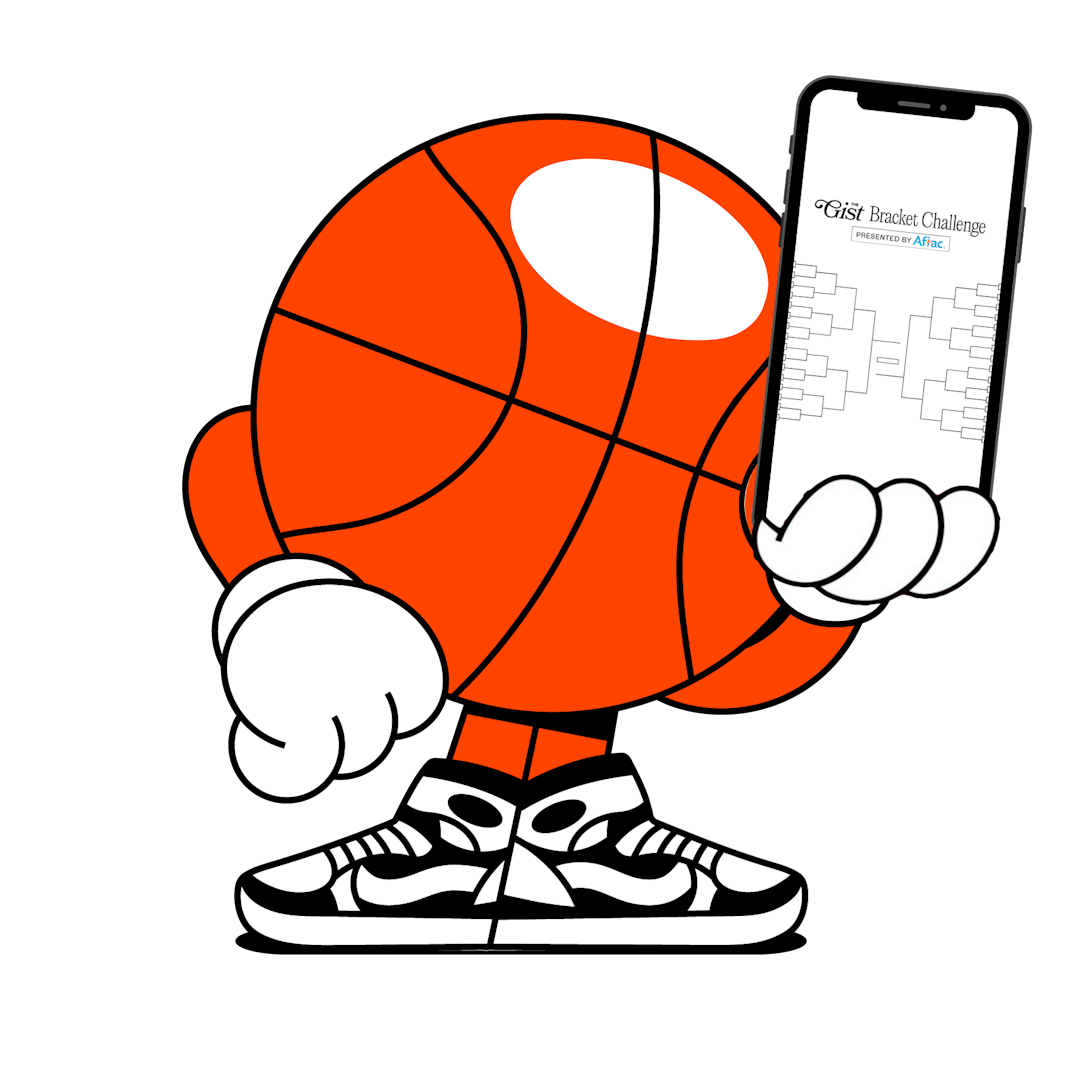 What to Win
Prizes are equal for the best women's and men's brackets. Equal pay is kind of a big deal around here.
Aflac is not the sponsor of this promotion and is not responsible for the administration of this promotion in any way.