Phoenix Mercury: Taking the over
April 25, 2022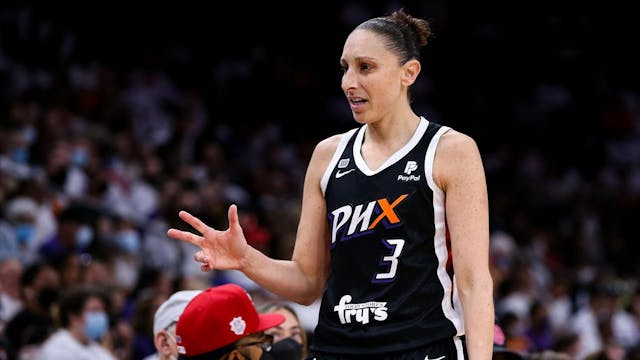 MIKE MATTINA/GETTY IMAGES
The GIST: Less than a year after inking a deal with betting platform Bally's Corporation, the W's Phoenix Mercury is reaping the rewards. On Thursday, team president Vince Kozar said the "transformative" deal has increased the Mercury's budget, and highlights a growing relationship between the W and sports betting.
The details: The Mercury's agreement with Bally's is the team's largest-ever sponsorship deal, worth around $66 million over 15 years. Kozar said the team was able to increase its advertising budget for season tickets, as well as fund an upcoming docuseries.
Zooming out: The deal is a win–win — increased exposure for the Mercury means increased exposure (and hopefully sports bettors) for Bally's. Phoenix aside, the league has partnerships with PointsBet, FanDuel and BetMGM, and the Players' Association struck a deal with Gaming Society earlier this month. It helps that eight of the W's 12 teams operate in states and districts where sports betting is legal.
Sports betting companies, notably, have quite a bit of cash. The global market is projecting an increase over $106 billion by 2025, making the companies rich investors in any property.
W execs believe major investments from sports betting companies will improve player recruitment and accommodations, among other perks. The next team to watch? The Atlanta Dream, who's lobbying Georgia to legalize sports betting.