WNBA: Commissioner Engelbert eyes expansion
May 11, 2022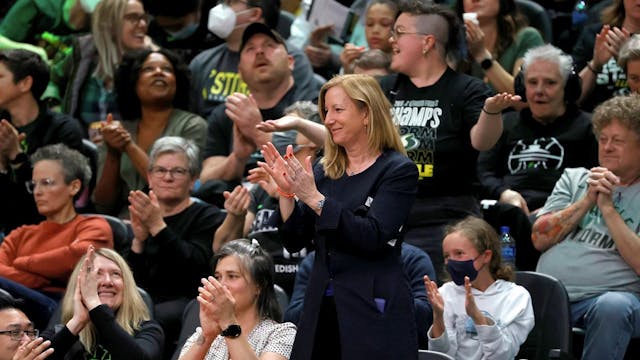 SOURCE: STEPH CHAMBERS/GETTY IMAGES
The GIST: The WNBA expansion race is officially on. Late last week, Commissioner Cathy Engelbert said that the league is looking to add two new teams in the next few years, answering long-standing calls from players and fans alike.
The transition: Engelbert told the media that W leadership is "transforming the economics of the league" in order to grow its footprint. The expansion proposition includes adding new team owners, but Engelbert stressed that the plan is not imminent, saying "We need to find the right time to do that."
The context: The commissioner's announcement comes amidst criticism of W roster sizes. Several high-profile players recently advocated for larger, more flexible rosters after notable draft picks and veterans were cut before last Friday's season start. Adding teams would create more space for basketball's best to compete in the W.
Zooming out: Expansion is an obvious strategy for any growing league, especially a smaller one like the W. More teams means more of, well, everything — roster spots, fandom, brand affinity, arena and broadcast ad inventory, etc.
The potential markets: The best part of a prospective expansion? The guessing game. The league currently lacks teams in four of the top 10 North American media markets — Toronto, Philadelphia, Houston and San Francisco.